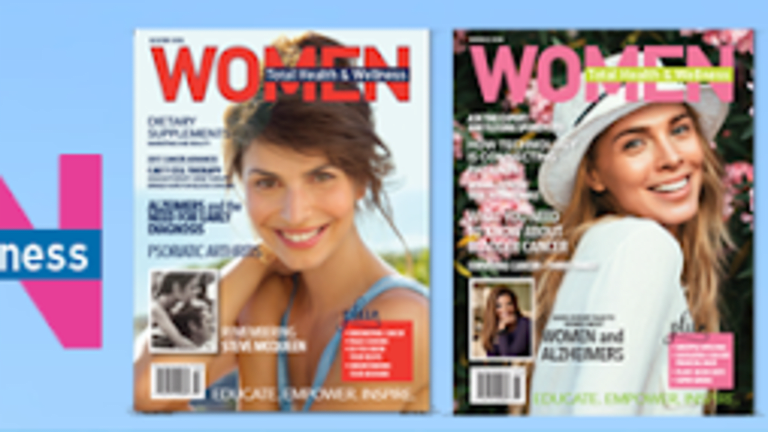 Heads Above the Rest
Two companies founded by survivors create head coverings for patients managing hair loss.
Susan Beausang can understand the emotional response to hair loss that many women undergoing cancer treatment experience. Not only has Susan herself felt the devastation of losing her own hair as a result of alopecia areata, but she is also a "pre-vivor," having elected to undergo a preventive mastectomy upon testing positive for the BRCA2 genetic mutation.
When Susan was faced with total hair loss, she quickly realized that wigs did not suit her lifestyle and made her feel self-conscious. The problem, she discovered, was that in searching for an alternative there were not many options that provided stylish, beautiful fabrics or head-covering solutions for exercise. Susan didn't want to look "sick"; she wanted to look like herself.
Determined to provide an option beyond the wigs, turbans, and hairpieces that didn't suit her style, Susan transformed her frustration into a passionate business venture created as a service to other women: she would design a head covering that was comfortable and fashionable. The result, the BeauBeau, is a head covering produced in a wide variety of fabrics—some luxurious, some practical, and all comfortable—to accommodate women suffering from medical hair loss who want to retain their personal identity and their sense of style.
The BeauBeau is patent pending and is available via Susan's Web site, www.4women.com, by calling (941) 921-4389, and through many hospital and cancer boutiques across the country.
What is Medicare Advantage
Medical Advantage or MA plan is a health plan provided by a private organization that partners with Medicare to offer healthcare services with their Medicare Parts A and B privileges.
When Carol Galland-Wildey was treated for Stage II breast cancer in 1989, the chemotherapy treatments resulted in total hair loss that left the then-40-year-old demoralized and uncomfortable in her own skin. At the time, Carol says, she was unable to find any sources for pretty, comfortable scarves, hats, or wigs that would allow her to feel at least some semblance of her normal self. "I made it through my hair loss with one itchy wig and one basic surgical cap to cover my head at night," she says. The experience inspired her to vow that if she survived she would
The result of Carol's promise is now a thriving business, Headcovers Unlimited, which she co-founded with her daughter, Danielle. The company sells wigs, hats, turbans, hairpieces, eyelashes, eyebrows, scarves, and cosmetics online and through a print catalog. Danielle continues to run the business and is continually gratified to be able to offer products that can make a difficult part of the cancer journey a little bit easier for survivors.
For more information about Headcovers Unlimited, visit www.headcovers.com or call (800) 264-HATS [4287].