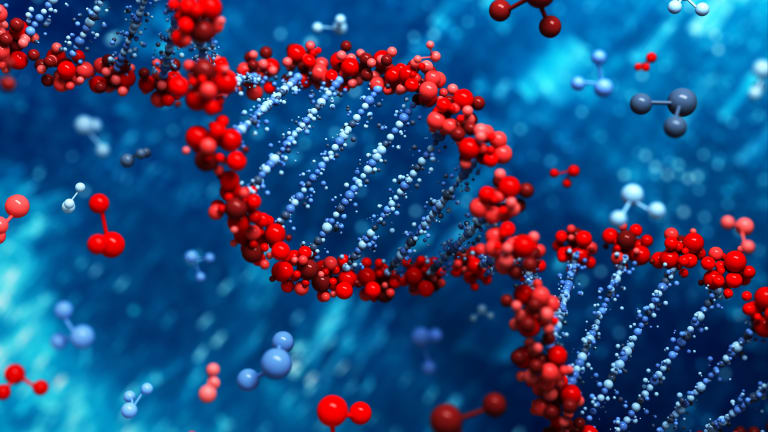 Gleevec Changed The Treatment of Chronic Leukemia
An Interview with Dr. Brian Druker about Gleevec
​Dr. Brian Druker, in association with researchers from Novartis Oncology, is responsible for developing and bringing to market the targeted therapy Gleevec® (imatinib mesylate). Dr. Druker, who is currently the JELD-WEN chair of leukemia research, a professor of medicine at the Oregon Health & Science University Cancer Institute, and a Howard Hughes Medical Institute investigator, launched the drug we know today as Gleevec when he identified the STI571 compound, which kills chronic myeloid leukemia (CML) cells by turning off the signal of the abnormal cancer-causing protein. Dr. Druker went on to conduct the first clinical trials of Gleevec, which has since revolutionized the treatment for CML by extending the lives of most patients with this disease. The success of Gleevec also demonstrated the impact that targeted therapies could have in research into therapies for other malignant diseases.
Recently, Dr. Dean Buckner, medical adviser to Women and former director of National Cancer Institute–sponsored CML research related to allogeneic stem cell transplantation, spoke with Dr. Druker to discuss the impact of Gleevec, the path that led to the drug's development and its Food and Drug Administration approval, and the current state of CML treatment.
Dr. Buckner: I take it you are very pleased with the impact of Gleevec on CML.

Dr. Druker: Yes, at the present time Gleevec-treated patients have an 89 percent five-year survival rate and a 15 percent relapse rate. Even more impressive, the risk of relapse is trending down over time. If these results hold, the median survival will be in excess of 15 years. This is an enormous improvement over the pre-Gleevec era.
Dr. Buckner: I understand that there were initial difficulties in convincing Novartis that it would make sense to

develop a drug like Gleevec for a small number of patients.

Dr. Druker: Yes, the original market projections were that with 5,000 new patients diagnosed with CML per year, a drug to treat this disease would not be profitable. Gleevec generates $2 billion per year of revenue, however. This is because Gleevec is now used to treat other diseases such as gastrointestinal stromal tumors and other cancers. In addition, the market projections were for short-term use, but at the present time CML patients receive Gleevec indefinitely.
Dr. Buckner: Gleevec is the current treatment of choice for patients with newly diagnosed CML, but what are the current ongoing clinical trials to improve treatment?

Dr. Druker: The U.S. and Canadian cooperative groups have a new study that is now open, comparing Gleevec to Sprycel® (dasatinib) for initial therapy. Novartis also has a new international clinical trial comparing Gleevec to nilotinib.
Dr. Buckner: Are you enthusiastic about any of the current trials comparing combination therapy with Gleevec to Gleevec alone for initial treatment?

Dr. Druker: There is always room for improvement, but thus far small studies combining interferon or cytarabine with Gleevec have not appeared significantly better than Gleevec alone.
What is Medicare Advantage
Medical Advantage or MA plan is a health plan provided by a private organization that partners with Medicare to offer healthcare services with their Medicare Parts A and B privileges.
Dr. Buckner: Do you think that Gleevec-resistant mutations are induced by therapy?

Dr. Druker: I think mutations are not induced by Gleevec but are present at the time of initial therapy in a minority of patients. If mutations are not present, patients would be predicted to have long-term disease control.
Dr. Buckner: It is obviously important for a patient to be treated by a physician who has access to modern PCR tests to monitor response. [A PCR—polymerase chain reaction—test is able to detect a small number of remaining leukemia cells among a million normal bone marrow cells.] Do you think the average physician in the community who treats two to three [cancer] patients per year has access to these tests, or is it better for a patient to be treated in a specialized center?

Dr. Druker: With the rapid evolution in therapy for patients with CML, it is increasingly important for patients to be managed by physicians with expertise in the treatment of CML. In addition, with the majority of patients having disease detectable only by PCR, it is important that treatment be monitored with regular PCR testing so that patients can obtain maximum benefits from new drugs such as Sprycel or nilotinib. The problem is that PCR testing is not standardized, nor is it widely available. I have been working with other investigators to develop standardized PCR testing that would be available to all physicians.
Dr. Buckner: Are there ongoing clinical trials of treatment for patients who relapse on Gleevec?

Dr. Druker: Yes, there are many, including trials with Sprycel or nilotinib.
Dr. Buckner: What is the current role for allogeneic stem cell transplantation in patients who are resistant to or relapse on Gleevec?

Dr. Druker: There is definitely a role for allogeneic stem cell transplantation, particularly in younger patients with less-than-optimal responses or those who relapse on Gleevec therapy.
Dr. Buckner: Should young patients who are eligible for an allogeneic stem cell transplant receive other agents first, such as Sprycel or nilotinib?

Dr. Druker: Depending on the specific situation, I would consider using Sprycel or nilotinib to produce cytoreduction in patients who relapse on Gleevec prior to an allogeneic stem cell transplant. For patients with no cytogenetic response to 600 mg per day of Gleevec, the chance of a cytogenetic response to Sprycel is about 25 percent, and one should also consider a transplant in such patients who have a suitable donor. There has also been progress in using Gleevec in patients after an allogeneic stem cell transplant.
Dr. Buckner: Are there other tyrosine kinase inhibitors in the pipeline?

Dr. Druker: Yes, there are several new such agents in clinical trials and others nearing the clinic.