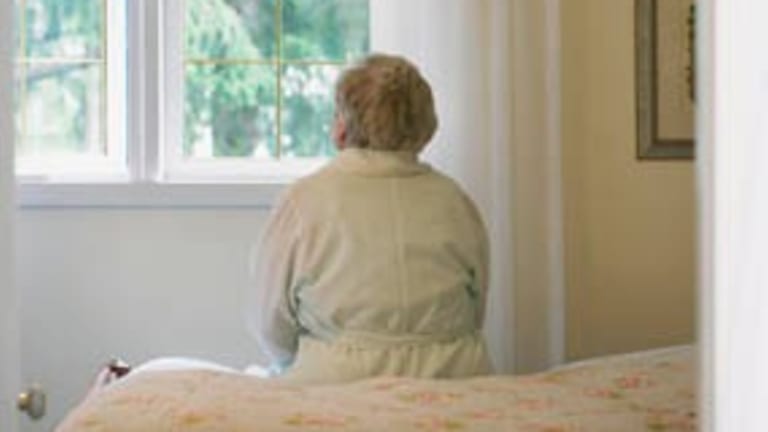 Don't Suffer Silently
A cancer diagnosis can be frightening, but counseling can provide relief from the emotional challenges.
A cancer diagnosis can demand a huge emotional toll from those facing the daily challenges of the disease. Very few patients and caregivers recognize, however, that the emotional issues they are facing have a name: cancer trauma.
What Is Cancer Trauma?
When an individual receives a diagnosis of cancer, the course of that person's life and the way in which he or she views the world are forever changed. The impact of the illness can lead those diagnosed to reassess their priorities and their lifestyle. This reassessment, when combined with the constant roller coaster of cancer treatment, can result in real trauma suffered by patients and families. Depression and despair, panic disorders, isolation, and nightmares—all are possible conditions that can arise at this time.
Those affected by a cancer diagnosis should know that as clinical advances lead to more and better treatment options, greater emphasis is being placed on improving the quality of life for patients and caregivers facing the disease. Counselors and other professionals are increasingly available to respond to the emotional needs of everyone affected by a diagnosis—including the patients themselves, caregivers, partners, and children, all of whom can experience cancer trauma from the impact of issues spanning diagnosis, treatment, recovery, and grief.
A Time of Uncertainty
Unfortunately, many cancer patients and their loved ones do not seek professional help when confronting the issues related to cancer trauma. They may not be aware that counseling services exist, they may be worried about others' perception of their decision to seek counseling, or they may be unsure how a counselor can help. Some common questions that might arise for those facing cancer trauma include the following.
Q: Is there something else wrong with me if I'm in treatment for cancer and need counseling too?
Cancer trauma counseling does not mean you have a mental illness. In fact, your decision to seek help can be an empowering step toward regaining your emotional equilibrium. By choosing to honestly examine the feelings evoked by a diagnosis with the help of a mental health professional, you—and others affected by your diagnosis—can better manage the emotional challenges that can arise at this time.
Q: Is it natural to feel different about life after getting a diagnosis of cancer?
What is Medicare Advantage
Medical Advantage or MA plan is a health plan provided by a private organization that partners with Medicare to offer healthcare services with their Medicare Parts A and B privileges.
It is very common to see life differently. It can become difficult to see beyond your next treatment or to predict what will happen next. How you handle this change of viewpoint, though, can have a major effect on your medical treatment. Working with a counselor at this time can be helpful, allowing you to work through feelings related to this new lack of control and your unknown future.
Q: How can I know if my family and I are affected by cancer trauma?
Stress is not unusual for people who have to deal with a prolonged (chronic) illness. Sometimes this stress manifests in unhealthy behaviors, including increased use of alcohol, misuse of prescription drugs, eating disorders, angry outbursts, and isolation. The children of cancer patients may have behavioral problems at school or begin to experience nightmares. Sleep difficulties can also be a sign of cancer trauma, when stress related to concerns about the future, family, and disease outcome can disrupt healthy sleep.
Q: If I choose to get counseling, should my doctor be informed?
It is important that all members of your treatment team be aware of all aspects of your care so that they can work effectively together. Regular reports from your counselor will provide valuable information to your treating oncologist.
Q: Is it normal for family members of a cancer patient to become depressed?
Cancer is a disease that can affect all members of a family when one person is diagnosed. Loved ones may experience a range of feelings, including fear, anger, frustration, and sadness. Loved ones often mask their fears and anxiety, however, because they don't want the patient to worry about them too. As a result, they often suffer in silence.
Q: What Kind of Help Is Available?
Cancer trauma takes many forms and therefore requires a variety of approaches. Counseling can play a significant part in replacing the denial and the despair that can arise in the face of these challenges with renewed hope and purpose. There are multiple options for counseling:
Individual counseling. Here cancer patients and family members learn coping strategies designed to decrease the emotional toll that cancer can take on individuals.
Family counseling. Families need to face the illness together. They can be more supportive of one another and less traumatized by the treatment process.
Classes and groups. Information is power, and power facilitates more-effective healing. Information can also help reduce the anxiety of not knowing.
Relaxation training and pain management. Relaxation techniques can help patients manage both the physical effects of cancer treatment and the emotional stress of the journey.