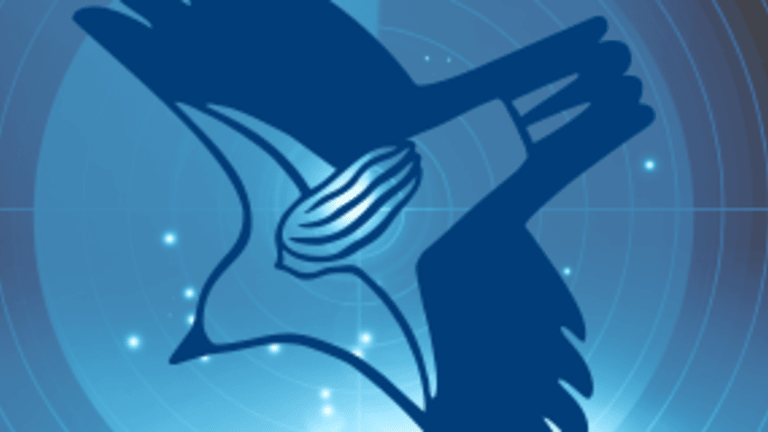 Detecting Cancer That Can Fly Under the Radar
Symptoms That Are Commonly Linked to Other Conditions Make Neuroendocrine Tumors (NET) Difficult to Diagnose
Giovanna Imbesi was 41 the first time she felt such extreme abdominal pain that she doubled over and found it difficult to breathe. She went to her local emergency room, where she received morphine and was kept for observation for eight hours. The pain subsided within a day and she felt completely normal again, so Giovanna returned to life as usual. But then the severe pain returned several months later.
Giovanna visited the emergency room six times with the same symptoms over the course of several years, and was told she could have everything from irritable bowel syndrome to cramping due to menopause. "The doctors were searching for answers, but I was always given morphine and the pain would subside," says Giovanna, who lives in Los Angeles. "If I had known more, I would have asked for a CT scan." She was 47 when a new gastroenterologist suggested that she do just that to rule things out. The images revealed that she had tumors in her liver and a suspicious mass in her small intestine. An MRI and liver biopsy followed, and then she finally discovered she had a neuroendocrine tumor that had most likely started in her small intestine and spread to the liver.
"I was completely terrified because I knew so little about this type of cancer," says Giovanna, a professional composer and pianist. She learned that neuroendocrine tumors start in hormone-producing cells in organs such as the pancreas, small intestine, lungs, rectum and stomach. The tumors are usually slow growing and produce elevated levels of hormones, such as serotonin, that can cause a variety of symptoms.
"The symptoms can be very subtle, and I've had many patients who lived with symptoms for years without knowing what to attribute them to," says Rebecca Miksad, MD, MPH, director of gastrointestinal oncology at Beth Israel Deaconess Medical Center in Boston, Massachusetts. Symptoms vary significantly from patient to patient, and may include what is known as carcinoid syndrome (diarrhea, facial flushing and abdominal pain). Other symptoms may include difficulty controlling blood sugar and heartburn that is not relieved by standard treatment.
An estimated 8,000 people are diagnosed each year with neuroendocrine tumors (NET) that start in the gastrointestinal tract, and a total of about 112,000 people in the United States have the disease, according to the American Cancer Society. Apple founder Steve Jobs had a neuroendocrine tumor, though he decided to initially pursue alternative treatment rather than modern medicine. The impact of that decision has been widely debated.
Fortunately for patients like Giovanna, the field of neuroendocrine oncology is growing and new treatments are becoming available to reduce symptoms and slow progression of the disease.
"It's a really exciting time because there is more awareness about this condition now and doctors have more tools to help these patients," says Eric Liu, MD, a neuroendocrine tumor surgeon at Rocky Mountain Cancer Center in Denver, Colorado. "Before, physicians who specialized in neuroendocrine tumors were on their own, but now we're working together to share information and spread the word about this disease."
The Key to Diagnosis
Dr. Liu believes that one of the most important messages for patients and doctors is to be aware that symptoms like chronic diarrhea, flushing and abdominal pain could be caused by a neuroendocrine tumor. He suggests that patients start by getting a CT scan to get more information, though small tumors are sometimes not visible on these tests. A relatively new imaging technique called Gallium-68 DOTATATE PET/CT, which was approved by the FDA in 2016, is even more effective in identifying NETs than other imaging tools, says Dr. Miksad.
Blood and urine tests can also detect elevated levels of hormones, but the results are not always reliable. Some patients have false elevations and not all neuroendocrine tumors produce elevated hormone levels, says Dr. Liu, who serves as chief medical advisor of the Healing NETs Foundation, an organization that aims to increase awareness about the disease. Doctors may also order tests that are sensitive to tumor markers such as chromogranin (CgA) or Pancreatic Polypeptide (PP).
There has been some confusion because the disease has gone through many names over time, including carcinoid tumors and islet cell tumors, but in 2000 the World Health Organization classified these tumors as neuroendocrine tumors. If the diagnostic tests indicate that there may be cancer, a biopsy will confirm this and provide information to stage the disease. There are three categories: low grade, medium grade and high grade.
"The majority of patients have low or medium grade tumors, and many of these patients can be cured with surgery or live with the disease for years or even decades," Dr. Miksad says. "In contrast, those with high grade NETs have a much poorer prognosis and often require urgent chemotherapy."
For most patients diagnosed with NETs, the first decision is usually whether or not to undergo surgery to remove any tumors. Melissa Cox, 60, one of Dr. Miksad's patients, was told by her surgeon that she didn't need to undergo major surgery to remove the neuroendocrine tumors in her pancreas and liver. She was having no symptoms and discovered quite accidentally that she had the disease when she got a CT scan for pain from a kidney stone.
"I was feeling so good and the tumor may have been there for years with no growth, so it didn't make sense to put me through that type of major surgery," Melissa says.
In Giovanna's case, the low-grade cancer in her small intestine was causing blockages that caused the extreme pain. She opted to have bowel reconstruction surgery to remove the intestinal tumor, along with radio frequency ablation to reduce some of the tumors in her liver.
What is Medicare Advantage
Medical Advantage or MA plan is a health plan provided by a private organization that partners with Medicare to offer healthcare services with their Medicare Parts A and B privileges.
After Giovanna recovered from the surgery, she stopped experiencing abdominal pain, but she knew there was a high likelihood that the disease would eventually recur. She met a doctor at a NET patient education conference who suggested that she apply to participate in a clinical trial for a hormone therapy known as Lanreotide. Similar to Octreotide, a longstanding NETs hormone therapy, Lanreotide targets receptors on the cancer cells. The monthly shots of these medications reduce symptoms while also slowing progression of the cancer.1 The main difference between the two is that Lanreotide is easier for medical professionals to mix and administer, Dr. Liu says. In 2014, Lanreotide was approved by the FDA.
Patients with advanced neuroendocrine tumors may also benefit from molecularly targeted therapies such as Everolimus to help control tumor growth.2 "These targeted therapies bind to certain receptors on the cancer cells to control tumor growth," Dr. Miksad says.
Emerging Tools for Treatment
For some patients, one of the most debilitating symptoms of a neuroendocrine tumor is constant diarrhea, and in February, 2017, the FDA approved a new drug to treat this condition. The drug, called Xermelo, is used in combination with hormone therapy to target the overproduction of serotonin in neuroendrocrine tumors. Geri Mcdowell, 69, who lives in Lexington, Kentucky, joined a clinical trial for the medication because hormone therapy alone wasn't solving the problem.
"I am so excited that this new drug is available," she says. "I hadn't been able to leave the house in the mornings, but now I have my life back again."
For Giovanna, now 59, hormone therapy stopped the progression of cancer for seven years, but then an MRI showed some progression in her liver tumors. In response, she started exploring an emerging therapy known as PRRT (Peptide Receptor Radionuclide Therapy) that wasn't yet approved in the United States.
When PRRT is used for neuroendocrine tumors, tiny particles that emit radiation are bound to the drug called Octreotide. Once injected into the body, the Octeotride delivers a high dose of radiation to the cancer cells. Data suggests that PRRT improves symptoms, decreases progression of the disease and increases survival rates for some patients with advanced NETs.3
In September, 2016, Giovanna started flying to Germany every three months to receive PRRT treatment. She had her first scan in mid- March, which revealed a significant response to treatment. The FDA is expected to approve PRRT in the United States sometime in 2017.
Although patients with NETs live with a certain degree of uncertainty because this form of cancer can remain stable for years and then start growing, Dr. Liu hopes that increasing awareness of the disease will lead to earlier diagnoses.
"People die of this disease, but the earlier we catch it, the better we are able to keep things under control," Dr. Liu says. "This allows us to extend life as long as possible, especially now that we have so many different treatment options."
References
1.Martyn E. Caplin, D.M., Marianne Pavel, M.D., and Philippe Ruszniewski, M.D., Ph.D., for the CLARINET Investigators; Lanreotide in Metastatic Enteropancreatic Neuroendocrine Tumors, N Engl J Med 2014; 371:224-233. DOI:10.1056/NEJMoa1316158
2.Yao JC, M.D., et al. RAD001 in Advanced Neuroendocrine Tumors, Third Trial (RADIANT-3) Study Group, Everolimus for Advanced Pancreatic Neuroendocrine Tumors, N Engl J Med. 2011 Feb 10;364(6):514-23. doi:10.1056/NEJMoa1009290.
3.Strosberg J.,M.D., et al., Phase 3 Trial of 177Lu-Dotatate for Midgut Neuroendocrine Tumors, N Engl J Med. 2017 Jan 12;376(2):125-135. doi: 10.1056/NEJMoa1607427
For more information and support about NET; visit: www.CancerConnect.com  a cancer resource and social community of NET cancer patients sharing information and support. www.CancerConnect.com