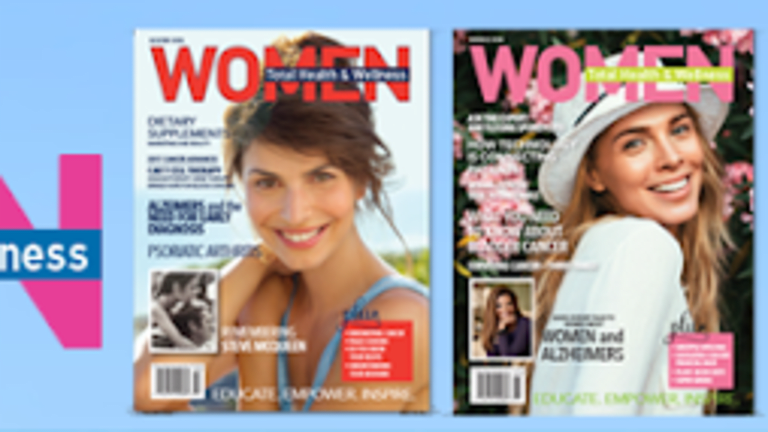 Designer Donna Karan's The Urban Zen Integrative Therapy Program
A groundbreaking initiative to make whole-person, integrative care the new standard for oncology patients.
Designer Donna Karan's groundbreaking initiative to make whole-person, integrative care the new standard for oncology patients.
When fashion designer Donna Karan and her Urban Zen Foundation joined forces with New York City's Beth Israel Medical Center (BIMC) to provide whole-person, integrative care for cancer patients, she and the doctors involved were determined to have an impact on cancer care beyond this one facility. Their greater goal was to create a pilot program and conduct research to transform oncology care so that an integrative approach, which treats the individual along with the disease, becomes common practice.
Having lost her husband, Stephan Weiss, to lung cancer, Donna had witnessed the cancer treatment process firsthand. And though Stephan was treated at a leading medical facility, Donna felt that much was missing from his care, namely attention to his mind and spirit—aspects not addressed by Western medicine but profoundly affected by a cancer diagnosis.
"He needed traditional Western medicine, but he also needed healing that can be accessed from the heart and spirit," Donna explains. Determined to bring a more human approach to healthcare, she founded the Urban Zen Foundation, which works to establish whole-person healthcare as standard practice. "Urban Zen's dream and goal is to treat the patient and their loved ones, not just the disease," Donna explains, "and to have techniques of Eastern healing, proper nutrition, yoga, and meditation combined with Western medicine to fight illness."
To bring Urban Zen's goals into the medical setting, Donna and BIMC have launched an integrative care program on the hospital's oncology inpatient floor. "We took the entire cancer inpatient floor and transformed it into an optimal healing environment," explains Woodson Merrell, MD, chairman of the Department of Integrative Care at BIMC. The resulting Urban Zen Integrative Therapy Program (UZI) at BIMC involves yoga therapists who deliver bedside care, a patient navigator to help patients access all levels of care, nurses trained in holistic healing practices such as aromatherapy, and physical renovations to create a welcoming, soothing atmosphere.
Also integral to the initiative is a research program that will document patient satisfaction and cost-effectiveness of integrative care. The team hopes that findings in favor of a multidisciplinary approach will lead to broader studies and, eventually, more widespread use of a whole-person approach to oncology care. "Donna really wanted to make a difference," says Dr. Merrell of UZI's research component. "She knew that if we looked at the outcomes and publicized them, that would get a lot more attention than just having a program."
An Optimal Healing Environment
A look at the care provided through this innovative program shows just how oncology care can be elevated to an optimal, or whole-person, level. "We're looking more at the human experience," says Louis Harrison, MD, director of Continuum Cancer Centers of New York, a unified cancer program that includes BIMC, St. Luke's and Roosevelt Hospitals, and several other hospitals. "Some of the fear of entering the hospital is reduced by knowing you're going to have a yoga therapist and aromatherapy—and there's a meditation sanctuary," he says of the healing modalities offered in this integrated approach.
An emphasis is placed on yoga, and yoga therapists for UZI have been trained by certified yoga instructors Rodney Yee and Colleen Saidman Yee. Yoga therapy coordinator Shana Kuhn-Siegel explains that the Yees "created the protocol for what we're doing in hospital in terms of yoga." This protocol addresses symptoms summarized as PANIC, or pain, anxiety, nausea, insomnia, and constipation—all issues common to cancer and cancer treatment.
Shana says that she and her colleagues work frequently with patients in bed, gently manipulating their bodies and "creating the different kinds of poses that you would have in a traditional [yoga] class." Though movements are modified to accommodate abilities, therapists still work with common poses such as back and forward bends and twists. Restorative poses are often used, which Shana explains involve "propping the body in certain ways" to help alleviate issues like constipation, digestive difficulties, and other functions often impaired by lack of movement in the hospital. "It really helps to have somebody come in and encourage you to move your body and be aware of your breath," explains BIMC patient Yuko Kodama, who says that her symptoms have been reduced with UZI's yoga therapy. "Just having someone there helping me do it makes all the difference," she says of the support offered by the hospital's yoga therapists.
In addition to yoga therapy, the UZI program has introduced a holistic training program for nurses (including approaches like healing touch and aromatherapy) and has coordinated physical renovations to round out the optimal healing environment. Significant among these cosmetic changes is the addition of the sanctuary, a tranquil space created especially for yoga, meditation, prayer, and reflection. Each component of the UZI program is intended to enhance the body's natural ability to heal: "All help people access their own internal healing ability," says Shana of the way that integrative care leads patients to focus less on pain and discomfort and more on their own ability to control side effects.
Patient Bobbi Reed explains that by learning to relax her body by focusing on her breathing, she's been able to control her nausea. "I have some tools now that work. It's just amazing," she says.
To make certain that patients and families are able to benefit fully from these offerings, BIMC provides a patient navigator, who introduces newcomers to the hospital's healing services, is available for guidance throughout hospital stays, and will connect patients with community resources when they return home.
Research to Transform Healthcare
What is Medicare Advantage
Medical Advantage or MA plan is a health plan provided by a private organization that partners with Medicare to offer healthcare services with their Medicare Parts A and B privileges.
Well aware that positive feedback alone is not enough to effect change in healthcare on a large scale, the UZI-BIMC program is also conducting research to measure patient and family satisfaction and the cost-effectiveness of integrated oncology care. The research program, which is approved by BIMC's Institutional Review Board (the hospital's regulatory arm for research), is being supervised by Benjamin Kligler, MD, director of research for the Department of Integrative Medicine at BIMC. As Dr. Kligler explains, "We are hoping to show that bringing the Urban Zen [initiative] into the patient setting is effective in a couple of different areas"—these two main areas being patient experience and cost-effectiveness. Baseline data from approximately 80 patients who did not participate in the UZI program has been collected, and researchers are now collecting data on another approximately 80 patients participating in the integrative program. "One of the big hurdles in getting [integrative care programs] implemented in other hospitals is being able to show that [these interventions] not only are nice for the patients but are actually going to save money," says Dr. Kligler.
To determine if integrative care can cut costs, Dr. Kligler says that length of stay and medication use are evaluated. "Obviously, if the length of stay is shorter, the hospital saves money," he explains. Likewise, if a patient's symptoms, such as pain and nausea, are better controlled through holistic therapies, fewer costly drugs are needed. For example, "If we can show that the average patient in the Urban Zen group needed two fewer doses of pain medication and one less dose of a very expensive antinausea medication because they were feeling better, that will be very important in terms of showing that [integrative care] is cost-effective," says Dr. Kligler.
As for patient experience, early observations speak in favor of the UZI program. "Subjectively, we hear a lot of positive things from people who are on the floor now," says Dr. Kligler. Formal evaluation of patient satisfaction includes use of the Profile of Mood States (POMS), a test used to measure psychological state at given times. Tension, depression, and fatigue are among the traits measured by POMS. The tool is used, says Dr. Kligler, to determine if "patients—once the Urban Zen intervention is in place—show on average lower levels of stress and anxiety." The researchers are also interviewing patients about their experience to get firsthand feedback from groups participating and not participating in the UZI program. "We're simply asking them what made a difference for them in terms of feeling more or less positive about their care," says Dr. Kligler.
Hope for the Future of Integrative Care
Researchers with the UZI program plan to have preliminary data available in early 2010. The next step will be to present findings to the National Institutes of Health for consideration for funding of a multicenter trial. The UZI team hopes that such a large-scale study will further their goals of seeing integrative care become the new standard for cancer care. "If we can demonstrate benefit in outcomes," says Dr. Harrison, "we hope that we can promote more widespread adoption of these interventions into the management of cancer."
It's a goal that Urban Zen founder Donna Karan also ardently supports: "My dream, my passion, is to see Urban Zen centers in every city."
More Integrative Oncology Centers
Integrative care is increasingly offered by cancer centers nationwide. The following hospitals and cancer centers have established integrative programs.
M. D. Anderson: Place of Wellness

www.mdanderson.org
Dana-Farber: Zakim Center for Integrative Therapies

www.dana-farber.org
Memorial Sloan-Kettering

www.mskcc.org
Mayo Clinic

www.mayoclinic.org
Cancer Treatment Centers of America®

www.cancercenter.com
The Continuum Center for Health and Healing

www.healthandhealingny.org