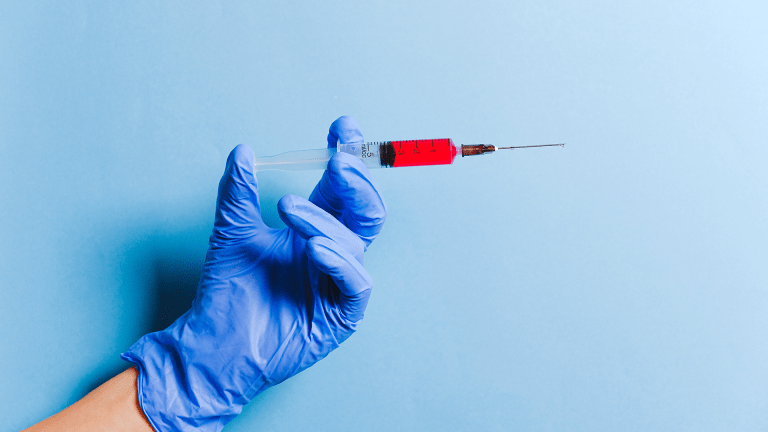 COVID-19 Vaccines and COVID Variants
In new guidance, the CDC says that fully vaccinated people can gather indoors with other fully vaccinated people.
In new guidance, the CDC says that fully vaccinated people can gather indoors with other fully vaccinated people.
by Dr. C.H. Weaver M.D. updated 2/25/2021
Beginning in March the US Centers for Disease Control (CDC) said Monday that fully vaccinated people can gather indoors with other fully vaccinated people without wearing masks or staying 6 feet apart. The CDC Director RochelleWalensky, MD, introduced the first set of guidelines for people who are considered fully vaccinated against COVID-19.
A vaccine is needed to prevent the spread of COVID-19 and reduce the associated morbidity and mortality from transmission of the disease. Pfizer and Moderna vaccines are available and induce immunity in greater than 94% of individuals. The Pfizer and Moderna vaccines are both nucleoside-modified messenger RNA (modRNA) vaccines. The two vaccines are the first of a new type of vaccine based on messenger RNA (mRNA). Instead of injecting a weakened or killed virus into the body, mRNA vaccines teach cells how to make a protein—or even just a piece of a protein—that triggers an immune response.
Johnson and Johnson's single-dose Covid-19 vaccine works safely according to the U.S. Food and Drug Administration and was approved this week. The vaccine was 66.1% effective in preventing moderate to severe disease and appeared safe, the FDA said Wednesday.
Moderna's COVID-19 Vaccine - Active Against Variants
Moderna's vaccine mRNA-1273, was found to elicit neutralizing antibody activity in all study participants, according to initial trial results published in The New England Journal of Medicine and has been approved for use by the Food and Drug Administration. (1) For more information visit modernatx.com.
An update released 12/5/2020 shows that protection from the COVID-19 vaccine candidate remained elevated 3 months after delivery of the second dose, study. Alicia T. Widge, MD, an allergist-immunologist at the National Institute of Allergy and Infectious Diseases, and colleagues reported on 34 healthy adult participants in three separate age groups who received two injections of the vaccine, called mRNA-1273, at a dose of 100 μg.
According to Widge and colleagues, the vaccine "produced high levels of binding and neutralizing antibodies that declined slightly over time, as expected, but they remained elevated in all participants 3 months after the booster vaccination."
Research published 1/26/21 suggest that vaccination produces neutralizing titers against all key emerging variants evaluated thus far including those identified in the UK (B.1.1.7 variant) and the Republic of South Africa (B.1.351 variant). (8)
Pfizer Vaccine Appears Effective Against New SARS-CoV-2 Strains
The COVID-19 vaccine developed by Pfizer and BioNTech appears to be effective against emerging SARS-CoV-2 variants that spread more easily than other strains according to early data from Pfizer and the University of Texas.
The new variants appear to infect people more easily but thus far there is no evidence that they are more deadly. The coronavirus is an RNA virus, and they typically develop mutations over time. Doctors believe that the current vaccines should be effective however as the virus continues to mutate this could change. It will be important to monitor COVID-19 infections that occur in individuals who have previously had the disease and those who develop disease who are vaccinated. (7,8)
Johnson & Johnson
The Johnson & Johnson vaccine candidate unlike Pfizer and Moderna, uses a human adenovirus that has been modified to no longer replicated in humans and cannot cause disease. The vaccine is reported to be 66% effective in preventing moderate to severe COVID-19 at 28 days post-vaccination. The vaccine is reported to be 85% effective in preventing severe/critical COVID-19. Moreover, the vaccine demonstrated complete protection against COVID-19 related hospitalization and death at 28 days post vaccination. Onset of protection was observed as early as day 14 and there were no reported COVID-19-related deaths in vaccinated individuals. The Company intends to file for Emergency Use Authorization and expects to have the vaccine available to ship immediately if authorized.(9,10)
What About Children?
As of Jan. 21 2.7 million children have tested positive for COVID-19, with more than 165,000 pediatric cases being reported in the week prior, according to the AAP. Pfizer has now evaluating vaccine safety in children aged 12 to 15 years and plans to enroll children aged 5 to 11 years later this year.
Other Vaccine Development Summary from Haymarket Media
Several other vaccines using a variety of platform technologies are in the pipeline. A Novavax protein subunit vaccine has been designated for fast-track review by the FDA. Phase 3 trials are under way in the UK and will start soon in the US and Mexico. Novavax is also working on a combination flu/COVID-19 vaccine for use after the pandemic.
Sanofi and GlaxoSmithKline have a recombinant protein-based vaccine that will be ready to seek regulatory review in 2021. Sanofi is also partnering with Translate Bio on an mRNA vaccine.
Manufacturers are seeking approval in many countries - as well asemergency use listing from the World Health Organization - that would make the vaccines available in low-income countries. Globally, the WHO notes, there are 48 COVID-19 vaccine candidates undergoing clinical evaluation.
Oxford-AstraZeneca - ChAdOx1 nCoV-19 Vaccine Safe, Immunogenic
Interim results from the phase 1/2 COV00 "University of Oxford" clinical trial evaluating the vaccine candidate ChAdOx1 nCoV-19 (AZD1222) with AstraZeneca showed that vaccination led to strong immune responses against severe acute respiratory syndrome coronavirus 2 (SARS-CoV-2) in all evaluated participants. (6)
Initial trial results demonstrated that vaccination led to a 4-fold increase in antibodies to SARS-CoV-2 one month after vaccination and a T-cell response in all participants that peaked by day 14 and was maintained 2 months after vaccination. The vaccine a elicited neutralizing antibody responses against SARS-CoV-2 in 91% of study participants 1 month after vaccination and in 100% of participants after receiving a second dose. Phase 2/3 clinical trials are currently underway in the UK, Brazil and South Africa, and are expected to begin soon in the US.
One question that could confound vaccine development is whether the presence, or absence, of antibodies to the novel coronavirus can reliably determine immunity. A viral infection triggers a two-fold immune response that includes production of immune cells that target the virus. This includes a B-cell antibody response that can recognize a virus and lock onto it, preventing its entry into cells and a cellular T cell response that can kill both the invading virus directly and the cells it has infected.
Vaccine candidates against COVID-19 currently in the works aim to generate antibody and T cell responses, and recent findings highlight the importance of understanding the T cell response seen in human clinical trials. An optimal vaccine may need to induce both an antibody and a T cell response. There are also questions about exactly which combination of immune-system cells will result in significant protection.
Blood tests that look for antibodies are used to estimate how many people have been infected with the virus even if they never showed symptoms. But scientists still do not know how antibody levels correlate to exposure to the virus or how long they may last. Regularly measured antibodies against the virus, typically IgG, often disappear, especially in asymptomatic individuals. Evidence is increasing that some people exposed to the virus have a transient short-lived antibody response or a T cell response in spite of a minor or absent antibody response.
Some patients that have recovered from COVID-19 infection who tested negative for coronavirus antibodies go on to develop T cells in response to their COVID-19 infection. The key question for current vaccine development is whether the antibody response to the virus is robust and lasts long enough to confer a long-lasting immunity.
T cells may have a more important role in offering protection against COVID-19 than previously thought. One small French study found that six out of eight family members in close contact with relatives who had COVID-19 developed a T cell response but did not test positive for antibodies. (2) A Swedish study in 200 people also found a strong T cell response in asymptomatic individuals following coronavirus infection, regardless of whether they showed an antibody response. (3) Published in Nature this week, 23 SARS recovered patients, infected with betacoronaviruses induced multi-specific and long-lasting T cell immunity. (6)
Taken together these studies suggest that coronavirus infection rates may be much higher than what has been studied using antibody tests alone and effective COVID-19 vaccine may need to prompt T cells to work in addition to producing antibodies in order to achieve vaccine effectiveness.
What if I have a history of allergies?
The American College of Allergy, Asthma, and Immunology released a statement offering guidance to patients with allergies (7) and updated its guidelines regarding the risk for allergic reactions with COVID-19 vaccines on March 25th, 2021.
All individuals planning to be vaccinated should be screened to determine the possible risk for allergic reaction and those with a history of severe allergic reaction to other vaccines should be referred to an allergist/immunologist for further evaluation. Anyone with a severe or immediate allergic reaction of any severity within 4 hours of receiving the first COVID-19 shot should not receive the second dose and may be referred to an allergist/immunologist.
People who have received dermal fillers may develop swelling at or near the site of filled injection following mRNA COVID-19 vaccination; this occurs infrequently and seems to be temporary. Individuals receiving the mRNA COVID-19 vaccine should expect local and systemic post vaccination symptoms, which are expected side effects and not allergic reactions.
Allergic reactions to vaccines, in general, are rare with the incidence of anaphylaxis estimated at 1.31 in 1 million doses given.
Individuals with common allergies to medications, foods, inhalants, insects, and latex are no more likely than the general public to have an allergic reaction to the Pfizer-BioNTech COVID-19 vaccine. Those patients should be informed of the benefits of the vaccine versus its risks.
The Pfizer-BioNTech COVID-19 vaccine should be administered in a health care setting where anaphylaxis can be treated. All individuals must be observed for at least 20-30 minutes after injection to monitor for any adverse reaction. All anaphylactic reactions should be managed immediately, with epinephrine as the first line treatment.
The Pfizer-BioNTech COVID-19 vaccine should not be administered to individuals with a known history of a severe allergic reaction to polyethylene glycol as it is a component of this vaccine that is known to cause anaphylaxis.
Data related to risk in individuals with a history of allergic reactions to previous vaccinations and/or mast cell activation syndrome/idiopathic anaphylaxis is very limited and evolving. A decision to receive the Pfizer-BioNTech COVID-19 vaccine should be undertaken by you with your physician or other provider administering the vaccine using their professional judgment balancing the benefits and risks associated with taking the vaccine.
What are the vaccine's side effects?
The most common side effects reported in the clinical trials were pain at the injection site, fatigue, and fever. Serious side effects were rare and other reported side effects of the vaccines include:
Injection site pain
Tiredness
Headache
Muscle pain
Chills
Joint pain
Fever
Injection site swelling
Injection site redness
Nausea
Feeling unwell
Swollen lymph nodes (lymphadenopathy)
Stay Current With Other COVID Updates .....
References:
[Safety and immunogenicity of the ChAdOx1 nCoV-19 vaccine against SARS-CoV-2: a preliminary report of a phase 1/2, single-blind, randomised controlled trial](https://www.thelancet.com/journals/lancet/article/PIIS0140-6736(20%2931604-4/fulltext)
BBC. Coronavirus: EU tries to agree response to new UK strain. .
CDC. New variant of the virus that caused COVID-19 detected. .
Moderna COVID-19 vaccine retains neutralizing activity against emerging variants first identified in the UK and the Republic of South Africa. [press release]. Kenilworth, NJ: Merck; January 25, 2021.