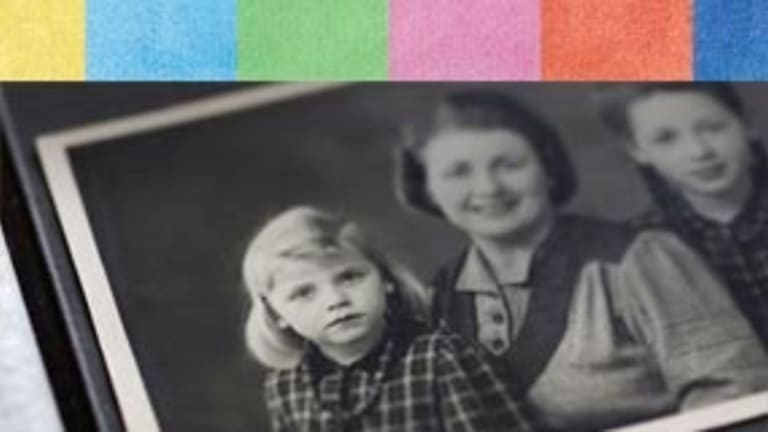 Conversation Starter – Lynch syndrome
A new social networking site for patients and families with Lynch syndrome gets people talking.
A new social networking site for patients and families with Lynch syndrome gets people talking.
Patients diagnosed with Lynch syndrome often face a difficult challenge: sharing news of the complex diagnosis with family members. And yet it is a critical conversation because knowledge of the potential for the hereditary condition can lead to screening and early detection, which saves lives.
Up to this point, the standard protocol for alerting family members when someone has undergone genetic testing and has been diagnosed with Lynch syndrome through the Hereditary Gastrointestinal Cancer Prevention Program at UCSF—as at other major cancer centers—has been to send a letter describing the hereditary condition and encouraging family members to visit a genetic counselor. Now UCSF hopes to modernize the process and make the information more accessible to families through its new KinTalk social network.
"We were motivated to develop KinTalk for Lynch syndrome because we understand that sharing genetic risk info is difficult and that the information was not always being shared. This is partially due to the lack of recognition and comprehension of the diagnosis by clinicians and families," says Megan Myers, MS, genetic counselor at the Hereditary Gastrointestinal Cancer Prevention Program at UCSF. "We wanted to create a web-based tool that allows patients to share cancer risk information directly with their relatives via a secure website."
The new platform allows patients to send family members a link to the site via e-mail, which enables them to log in and find comprehensive resources about Lynch syndrome and genetic counseling. The process takes some of the burden off the patient, who no longer has to explain the complicated diagnosis.
"It can be tough enough to give a family member bad news about being at risk for genetic predisposition to cancer," Myers says, "but then to have to explain what Lynch syndrome is can be overwhelming and even paralyzing for a person. With the help of KinTalk, we hope that patients will feel comfortable and confident in securely sharing their genetic information with family members—and ultimately that those family members will be able to understand Lynch syndrome and know what their next steps are in terms of genetic testing and screening."
For more information about Lynch syndrome and genetic testing, visit kintalk.org.
Ruth had survived numerous primary cancers, most of them life-threatening, when a new oncologist noted a pattern in her medical history and suggested that she investigate genetic testing. "Nobody in my mother's huge family had ever had any kind of cancer, so I had not considered that possibility," Ruth says, "but I knew absolutely nothing about the medical history on my father's side, so it seemed a very good thing for me to do for my own health—and that of my two children."
Knowledge is Power – One patient shares her journey with Lynch syndrome and the power of genetic information
Ruth had genetic counseling and testing with the cancer risk counselors at UCSF. After attending an informational session and filling out a questionnaire, Ruth met with members of the research team and worked with them to provide both tissue samples from her previous cancer surgeries and blood samples. The results of Ruth's testing confirmed that she had a mutation in a gene that causes Lynch syndrome, likely inherited from her father's side of the family, which put her at an increased risk of developing certain types of cancer.
The information provided through genetic testing proved extremely valuable to Ruth's family. Both of her young adult children underwent testing and subsequent cancer screening, which led to surgery for her daughter to remove of several precancerous growths. In addition, Ruth was able to provide information about her family's history and potential for increased risk to her two half-siblings from her father's earlier marriages who weren't aware of their shared medical history. "I sent my brother all the information and the protocols, and within days he had started the tests he had been missing," Ruth says. "Within a couple of weeks, he had surgery that saved his life."
Having now seen firsthand the power of this valuable genetic information, Ruth hopes that other families will take action to uncover their own genetic legacies. "Knowledge, a plan, and speed have allowed me to enjoy being a grandmother," she says. "I would have missed out on that were it not for those tests that got me into surgery fast. Cancer is not a death sentence if you find it in time, so being proactive on behalf of your own health makes total sense. Protecting anybody you can from finding it too late by something as simple as sharing genetic information is a blessing."  _