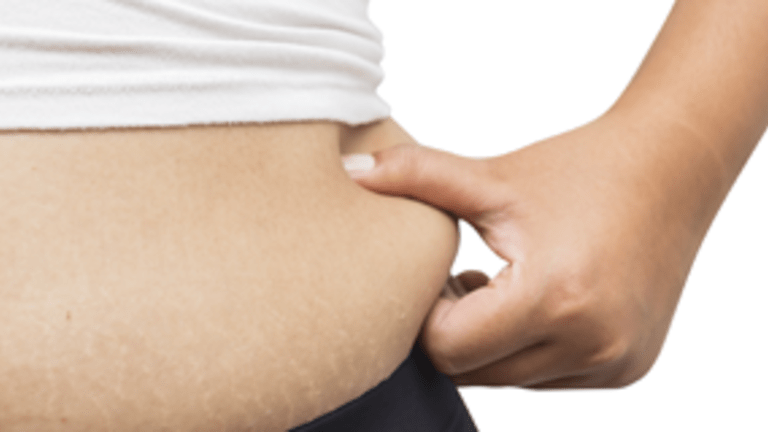 Cancers Associated with Overweight & Obesity Make up 40% of Cancers Diagnosed
13 Different Cancers are Associated with Being Overweight Affecting More Than 630,000 Individuals in the United States
Overweight and obesity are associated with increased risk of 13 types of cancer. These cancers account for about 40 percent of all cancers diagnosed in the United States in 2014, according to the latest report by the Centers for Disease Control and Prevention (CDC). Overall, the rate of new cancer cases has decreased since the 1990s, but increases in overweight- and obesity-related cancers are likely slowing this progress.
About 630,000 people in the U.S. were diagnosed with a cancer associated with overweight and obesity in 2014. About 2 in 3 occurred in adults 50- to 74-years-old. The rates of obesity-related cancers, not including colorectal cancer, increased by 7 percent between 2005 and 2014. The rates of non-obesity related cancers declined during that time.
"A majority of American adults weigh more than recommended – and being overweight or obese puts people at higher risk for a number of cancers – so these findings are a cause for concern," said CDC Director Brenda Fitzgerald, M.D. "By getting to and keeping a healthy weight, we all can play a role in cancer prevention."
In 2013-2014, about 2 out of 3 adults in the U.S. were overweight (defined as having a body mass index of 25-29.9 kg/m2) or had obesity (having a body mass index of 30 kg/m2 and higher). The body mass index (BMI) is a person's weight (in kilograms) divided by the square of the person's height (in meters).
Many people are not aware that being overweight and having obesity are associated with some cancers. The International Agency for Research on Cancer has identified 13 cancers associated with being overweight and obesity. :
How Having A Dog Can Help Your Heart
Do you know how having a dog can help your heart stay as healthy as possible? We're looking at how the presence of your furry friend helps keep you strong!
The Vital Signs report, by CDC and National Cancer Institute (NCI) researchers, analyzed 2014 cancer incidence data from the United States Cancer Statistics report and reviewed data from 2005 to 2014 to determine trends for cancers associated with overweight and obesity.
Key findings regarding cancer types associated with overweight and obesity:

• 55 percent of all cancers diagnosed in women and 24 percent of those diagnosed in men are associated with overweight and obesity.

• Non-Hispanic blacks and non-Hispanic whites had higher incidence rates compared with other racial and ethnic groups. Black males and American Indian/Alaska Native males had higher incidence rates than white males.

• Cancers associated with overweight and obesity, excluding colorectal cancer, increased 7 percent between 2005-2014. Colorectal cancer decreased 23 percent, due in large part to screening. Cancers not associated with overweight and obesity decreased 13 percent.

• Cancers associated with overweight and obesity, excluding colorectal cancer, increased among adults younger than age 75.

"As an oncologist, when people ask me if there's a cure for cancer, I say, 'Yes, good health is the best prescription for preventing chronic diseases, including cancer,'" said Lisa C. Richardson, M.D., M.P.H., director of CDC's Division of Cancer Prevention and Control. "What that means to healthcare providers like me is helping people to have the information they need to make healthy choices where they live, work, learn, and play."
How can healthcare providers help?

• Measure patients' weight, height, and body mass index, and counsel them on keeping a healthy weight and its role in cancer prevention.

• Refer patients with obesity to intensive programs that include a variety of activities to help people manage their weight.

• Connect patients and families with community services to help them have easier access to healthy food and ways to be active.
To read the entire Vital Signs report, visit: www.cdc.gov/vitalsigns/obesity-cancer
About Vital Signs

Vital Signs is a report that appears as part of the CDC's Morbidity and Mortality Weekly Report. Vital Signs provides the latest data and information on key health indicators: cancer prevention, obesity, tobacco use, motor vehicle passenger safety, prescription drug overdose, HIV/AIDS, alcohol use, health care-associated infections, cardiovascular health, teen pregnancy, food safety, viral hepatitis, and others.
Cancers Associated With Being Overweight According to The Report

Breast Cancer

Stomach Cancer

Liver Cancer

Pancreatic Cancer

Liver Cancer

Gallbladder Cancer

Ovarian Cancer

Uterine Cancer

Colon Cancer

Kidney Cancer

Multiple Myeloma

Esophageal Cancer

Thyroid Cancer