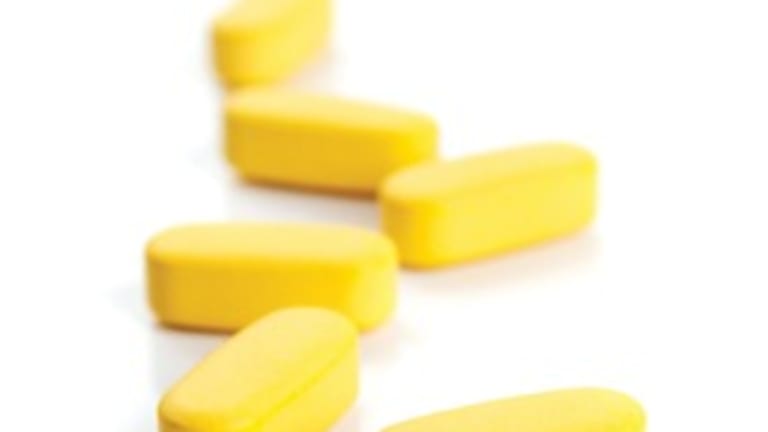 Calcium and Vitamin D May Improve Cholesterol
Calcium and Vitamin D May Improve Cholesterol
If you are a postmenopausal woman and are already taking calcium and vitamin D for bone health, you may be getting an added benefit from these nutrients: improved cholesterol. According to a recent study from the Women's Health Initiative, published online in Menopause, the journal of the North American Menopause Society, higher levels of vitamin D after menopause may help maintain healthy cholesterol.
We have been talking about calcium and vitamin D for bone health for years now, and many of us are making sure to eat a calcium-rich diet, soak up a little sun for vitamin D, or take supplements for both. It is nice to think that these healthy habits might also benefit our cholesterol levels.
Women in this recent study took either 1,000 milligrams (mg) of calcium and 400 international units (IU ) of vitamin D3 or a placebo (inactive substitute) daily. Researchers then measured their vitamin D blood and cholesterol levels to see if the supplements affected numbers. According to the results, they did: Compared with women in the placebo group, those who took the supplements were more than twice as likely to have vitamin D levels in the normal range (30 nanograms per millimeter [ng/mL], according to the Institute of Medicine) and had lower levels of low-density lipoprotein (LDL , or "bad" cholesterol). Supplementation was particularly effective in raising vitamin D levels among older participants.
Higher blood levels of vitamin D themselves appeared to have a positive effect on cholesterol. Women with increased vitamin D levels also had higher levels of high-density lipoprotein (HDL , or "good" cholesterol).
What is Medicare Advantage
Medical Advantage or MA plan is a health plan provided by a private organization that partners with Medicare to offer healthcare services with their Medicare Parts A and B privileges.
This research also reminds us that we can get the most out of healthy habits like using supplements if we also make other healthy choices. For example, in women who did not drink excessively or smoke, supplementation more effectively raised vitamin D levels.
Our take-home message: Healthy lifestyle choices might offer even more benefit than we realize—in this case, higher blood levels of vitamin D and potentially healthier cholesterol profiles through calcium and vitamin D supplementation, especially once we reach menopause. It is another case for healthy habits!
Source
Schnatz PF, Jiang X, Vila-Wright S, et al. Calcium/vitamin D supplementation, serum 25-hydroxyvitamin D concentrations, and cholesterol profiles in the Women's Health Initiative calcium/vitamin D randomized trial. Menopause [early online publication]. March 3, 2014.