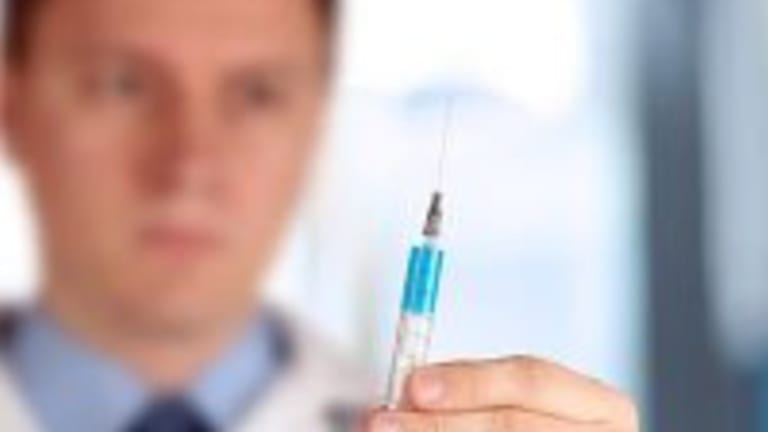 Botox May Improve Overactive Bladder in Women
New research suggests that Botox may improve overactive bladder in women
A single injection of Botox (onabotulinumtoxinA) into a woman's bladder reduces urinary incontinence as effectively as daily treatment with oral anticholinergic therapy and is more likely to lead to complete resolution of urgency urinary incontinence, according to the results of a study published in the New England Journal of Medicine
Urgency urinary incontinence—sometimes referred to as overactive bladder—is characterized by a sudden, intense urge to urinate, followed by an involuntary loss of urine. The condition is more common in women and affects up to 19 percent of older women in the United States.
Anticholinergic medications are a common treatment for overactive bladder. These drugs block the action of a chemical messenger that triggers abnormal bladder contractions. There are several types of anticholinergic agents—some are taken once per day and others multiple times per day. Sometimes overactive bladder is resistant to anticholinergic therapy. Botox is effective in treating overactive bladder that is resistant to anticholinergic therapy, but it can result in incomplete bladder emptying, which calls for temporary bladder catheterization.
Data directly comparing these two treatment approaches is lacking, so researchers conducted a randomized, double-blind, double-placebo-controlled clinical trial comparing the oral anticholinergic medication Vesicare (solifenacin) to treatment with a single injection of Botox into the detrusor muscle. The study involved 241 women with moderate to severe overactive bladder and no neurologic disease. Participants were randomly assigned to 5mg daily of Vesicare plus a single injection of saline (placebo) or a single injection of Botox plus daily placebo.
What is Medicare Advantage
Medical Advantage or MA plan is a health plan provided by a private organization that partners with Medicare to offer healthcare services with their Medicare Parts A and B privileges.
Prior to treatment, all women in the study had an average of five episodes of urinary incontinence per day. After six months, the results indicated that both treatment groups experienced improvement—the number of daily episodes dropped to an average of 1.6 in the group receiving anticholinergic therapy and an average of 1.7 among those receiving Botox. Women in the Botox group were significantly more likely than those in the anticholinergic group to report complete resolution of the condition—results indicated that it cleared up entirely in 27 percent of women treated with Botox, compared with 13 percent of those treated with anticholinergic therapy. One year after the Botox injection and six months after women stopped taking the oral medication, the condition was still under control for 38 percent of the Botox group and 25 percent of the medication group.
The researchers concluded that oral anticholinergic therapy and Botox injection were associated with similar reductions in the frequency of daily episodes of overactive bladder—but the side effect profiles were different. Women taking the oral medication were more likely to have dry mouth (46% vs. 31%), whereas women who received the Botox injection were more likely to develop urinary tract infections (33% vs. 13%). Within two months of treatment, 5 percent of women who received Botox injections needed to use a catheter to empty their bladders compared with none of the women in the medication group.
The researchers concluded that the two treatments were equally effective at reducing overactive bladder and the Botox injection was more likely to lead to complete resolution of the condition—however, with a higher risk of urinary tract infections and transient urinary retention, which could require catheterization.
Reference:
Visco AG, Brubaker, L, Richter HE, et al. Anticholinergic therapy vs. onabotulinumtoxinA for urgency urinary incontinence. New England Journal of Medicine. 2012; 367:1803-1813.