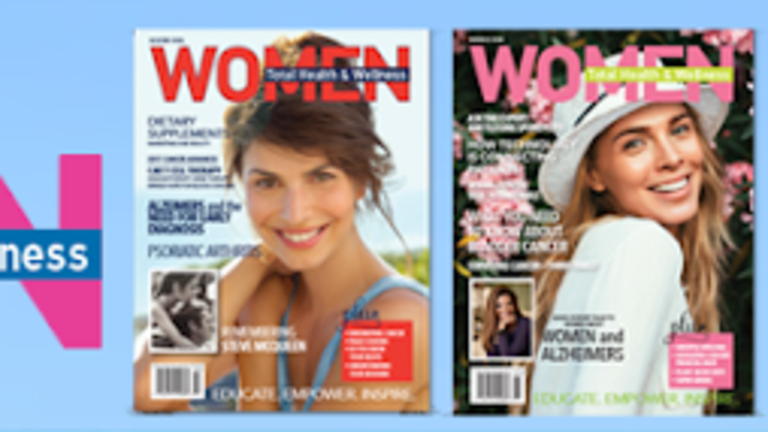 Ask the Nurse: Tips for Navigating Cancer Care
Ask the Nurse: Tips for Navigating Cancer Care
As an oncology nurse and a breast cancer survivor, what are three things you think women diagnosed with breast cancer should know at the time of diagnosis?
A. First, trust your instincts. The beginning of my journey demonstrates how important this can be. During a business visit with Dr. Elizabeth Tan-Chui, an oncologist who dedicates her practice to women with breast cancer and also high-risk women, I followed an instinct to talk with her about my history and the fact that I was experiencing some nipple retraction in my right breast.
At the time, my gynecologist was monitoring me every six months for dense breast tissue and polycystic breast disease. The ultrasound I received six months prior and the mammogram performed in January 2006 were clear. Dr. Tan-Chui asked me if I had ever had an MRI [magnetic resonance imaging scan], and I told her I hadn't. After performing an extensive history and a physical exam and reviewing my previous mammograms and ultrasounds, Dr. Tan-Chui recommended an MRI.
November 8, 2006, is a date that will always be etched in my mind. I was working in my office later that evening when I received a call from Dr. Tan-Chui. The news I received regarding my breast MRI changed my life forever as an oncology nurse and as a woman. Dr. Tan-Chui informed me that the results were highly suspicious and that additional testing and biopsy were the next step. The resulting additional testing and biopsy showed intraductal breast cancer. The news that resulted from my diagnosis and the partial mastectomy that followed was Stage I, node-negative, estrogen receptor–positive and progesterone receptor–positive, or ER/PR (hormone receptors expressed on my tumor).
Once I knew the extent of my disease I began a journey of research. I discussed the treatment options with both Dr. Tan-Chui and my surgeon, Dr. Marla Dudak, both of whom were extremely aware of the current data on breast cancer. Their recommendations were whole-breast radiation followed by an aromatase inhibitor for five years. One thing I knew was that I was in good hands with Dr. Tan-Chui, Dr. Dudak, and the team at Bethesda Health City Radiation Center led by Dr. Bruce Greene.
Second, find a team of physicians (oncologist, surgeon, radiation oncologist, and geneticist [if warranted]) that will meet your needs. It is extremely important that women diagnosed with breast cancer have confidence in their physicians. I say, "When in doubt, scout." Do not be afraid to ask questions when being scheduled for your first visit—and look for the team that best meets your needs. I wanted physicians who were up on the most current research and had extensive experience in treating my disease. I am grateful that my oncologist, surgeon, and radiation oncologist met those needs and qualifications.
Third, research your disease; knowledge is power. The diagnosis can be overwhelming, but if you spend time researching your disease, you will be empowered by the information you have on your side. Each time you meet with your physician, be sure to be prepared with a list of questions that come up during your research.
As you do research, you may wonder which information is reliable, especially when surfing the Internet. This isn't surprising, considering that when typing breast cancer in my search engine, more than 64 million sites come up. This information glut can be overwhelming. Where do you start? If you're unsure of which sites are most reputable or which information is to be trusted, you may want to ask for advice from a member of your healthcare team or from a friend or acquaintance who works in the healthcare field. As a general tip, a few of the most reputable sites are the American Cancer Society, the National Cancer Institute, and sites that are linked to academic centers.
Q. During your own treatment, when your fellow breast cancer survivors heard that you were also an oncology nurse, what was the most common question that women would ask you, and what was your answer?
A. I met three wonderful women who were undergoing radiation therapy for breast cancer on the same schedule as I was: Mimi, Carol, and Barbara. We formed our own small support system, which I found was important to me. Though my family and friends were extremely supportive, these three women were walking the walk, and they truly understood what I was going through. After they heard that I was an oncology nurse, they all had questions. In turn, I asked them about their disease. Their responses really made me realize the need for better education among women who are diagnosed with breast cancer. The most common question, which Mimi, Carol, Barbara, and many other women asked me along the way, was the following:
What is Medicare Advantage
Medical Advantage or MA plan is a health plan provided by a private organization that partners with Medicare to offer healthcare services with their Medicare Parts A and B privileges.
What stage is your disease, and what treatment are you receiving in addition to radiation? I would let them know that I was Stage I and that I would be receiving an aromatase inhibitor for five years following completion of my radiation therapy. In an effort to further educate women whom I spoke with, I would also explain that there are many other factors that enter into planning your treatment; these include histopathology, lymph node status, ER/PR, HER2Neu, cell differentiation, Oncotype DX™, and genetics (when appropriate). I would then explain what each of these factors was and the impact that it would have on treatment. (See sidebar on page 105 for a description of these diagnostic factors.)
I also explained that I would be undergoing further surgery following the results of my genetic testing. The results would determine whether I would have reconstructive surgery or a double mastectomy followed by reconstruction. They would also determine if our two daughters would need to undergo genetic testing and what the results may mean to them.
Q. In your own treatment for breast cancer, you were treated with radiation therapy. As a nurse and a survivor, can you offer women facing radiation therapy advice for managing it?
A. Listen to the radiation oncology nurse during her pretreatment education. Voice any concerns you may have. It is important that the staff and the physician are aware of any side effects you may be experiencing. This is critical to your treatment plan.
In my case, I began my radiation therapy at Bethesda Health City in Boynton Beach, Florida, following my surgery (and my surgical wound healing) at the recommendation of my oncologist and surgeon. First I did a search to see if this radiation center was participating in Radiation Therapy Oncology Group studies. This is a cooperative group that conducts radiation therapy trials in academic and community settings. I knew that it had to have state-of-the-art equipment to participate. Knowing that I was in qualified hands seemed to ease my anxiety while undergoing radiation therapy.
Fatigue was a side effect I experienced at times. In my case I felt as though I had sandbags in my shoes. If you experience fatigue, take time to care for yourself and listen to what your body is telling you. I also experienced radiation dermatitis. Fortunately, I was better off than I could have been because my oncologist had given me a prescription for Xclair™ (sodium hyaluronate), a cream that I applied twice a day to help reduce the side effects of radiation dermatitis, and I never experienced breakdown of my skin.
Q. Your experiences as a nurse and as a survivor have allowed you to mentor women throughout your career and your cancer experience. What would you like women to know about what it means to be a survivor?
A. I often wondered in my work as an oncology nurse what I would do if I were diagnosed. Now I can honestly say what it feels like to walk in the shoes of a cancer patient. The feelings that arise and the questions that fill your head are overwhelming: What do I say to my family? Will this affect our two beautiful daughters? Will I be able to face my disease as I have seen so many women with breast cancer face their journey with courage and dignity? Will I need to undergo chemotherapy and/or radiation, and how will this affect my quality of life? What stage will I be? Will people treat me differently now? Will I get the support from my employer and colleagues?
The truth is that after a diagnosis, you truly step back and realize the gifts you have and what you want to hold on to. One thing I knew for sure was that I would face this with all of the strength and faith that I possessed. My family and friends took my lead when they saw how I reacted to my diagnosis, and I could not have continued this journey without the loving and supportive family I have: my husband, Bob; my daughter, Jen, and my son-in-law, Miguel, and our bright and intuitive grandson, Ben; my daughter, Julie, and her fiancé, Pete, and our beautiful and artistic granddaughter, Jade. My family is my life. My colleagues at Onxy Pharmaceuticals also strengthened my faith in how an employer should treat an employee going through the diagnosis and treatment of cancer.
Today I am a breast cancer survivor, and I live each day grateful for the good prognostic markers of my early-stage disease. I try not to focus on the small chance that it may come back. I live to see our second daughter get married next spring, for our future grandchildren that I will hold in my arms as I gaze on the wonderment of life in its most precious form. Someday our journey will end, whether from old age or maybe from the disease itself. Today I see life and cherish the fact that I am a survivor.
I would like to dedicate this article to all women who face this journey and to raising awareness of the resources that are available to help you on your quest for knowledge.