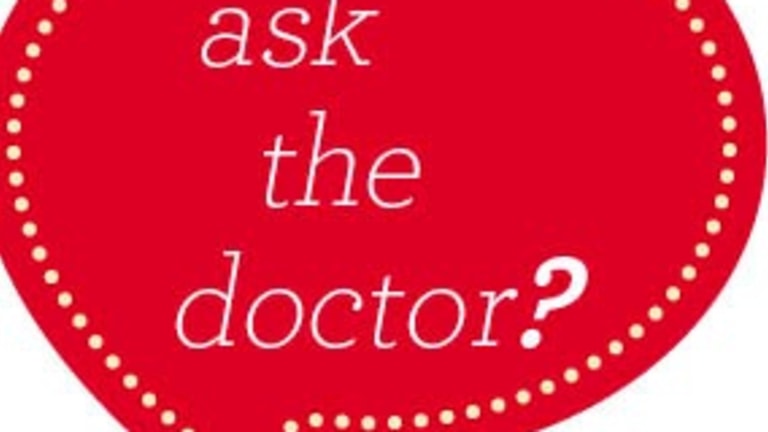 Ask the Dr. – Understanding Erectile Dysfunction: What Women Should Know
Erectile dysfunction is an issue for a large number of men.
Eric J. Margolis, MD, FACS,provides answers to common questions about this widespread issue that affects men and their partners.
Q: Howcommon is erectile dysfunction?
A: More than 10 million men in the United States are affected by erectile dysfunction, and it has been estimated that more than 600,000 US men between the ages 40 and 69 develop erectile dysfunction each year.
Q: What causes erectile dysfunction?
A: When men hit middle age, the main cause of erectile dysfunction is almost always a vascular problem. The arteries that supply blood to the penis are about one-third the size of the arteries that supply blood supply to the heart. When a man becomes aroused, the brain sends signals to the penis to release a chemical that rapidly widens blood vessels. Blood rushes in, causing an erection. Damage to those small vessels from such things as smoking can make them inflexible, limiting their ability to expand. When the damage gets bad enough, the penis may be unwilling to do what the brain is asking of it.
Q: What are the risk factors for erectile dysfunction?
A: Risk factors for erectile dysfunction include age, smoking, diabetes, and heart disease as well as depression and high blood pressure.
Q: Is erectile dysfunction related to any other vascular conditions?
A: Erectile dysfunction may be an early sign of other systemic vascular diseases such as cardiovascular disease or stroke in some men. It should prompt investigation and intervention for cardiovascular risk factors, as 50 percent of deaths due to coronary heart disease occur in men without a history of the disease.

Patients with cardiovascular disease frequently describe pre-existing erectile dysfunction, which can precede such problems as a heart attack or angina by up to five years. It has been suggested that early treatment of coronary heart disease risk factors, including diabetes, high cholesterol, and smoking, may reduce the later risk of erectile dysfunction.
Q: How is erectile dysfunction related to cancer?
A: Cancer and treatment can affect specific aspects of sexual functioning and intimacy. Across all cancers the most commonly discussed cancer- or treatment-related effects are sexual functioning and intimacy, fatigue, treatment-related hair loss, weight gain, and scarring.

Additional side effects, unique to particular cancer diagnoses, include shortness of breath (associated with lung cancer), gastrointestinal problems (related to colorectal cancers), and incontinence and loss of ejaculation or loss of ability to achieve erection (related to prostate cancer).

While most effects of cancer treatment were considered negative, many patients report improvements in intimacy after cancer. Therefore healthcare providers should not assume that level of sexual impairment determines sexual satisfaction and should explore cancer patients' sexual concerns directly.
Q: What treatments are available for erectile dysfunction?
A: Patients with erectile dysfunction and their partners can be treated with multiple therapies, including psychological counseling, education on nutraceuticals and other over-the-counter medications, and prescription medications, which can be taken on an as-needed basis or with a daily dosing. Treating low testosterone is another therapy that is likely underused. Other therapies include venous constriction devices, vacuum devices, and penile injection therapy. For select patients a penile prosthesis may be surgically implanted. The bottom line: if a man is not getting healthy erections, it's time he saw his doctor.
Q:What should women know about how they can support their male partners managing erectile dysfunction?
A: Women should understand that erectile dysfunction is a problem that affects both a man and his partner. Women can have an instrumental role in the treatment of this condition. I have found in my own practice that men who do the best with therapy tend to have partners who are extremely supportive. I would encourage women to gently open up the discussion about sexual dysfunction with their partners and raise the possibility of seeking help from a healthcare professional. Many of my patients with erectile dysfunction have their partners accompany them to the initial visit, which, as a physician, I find to be extremely helpful.  _
Eric J. Margolis, MD, FACS*,* completed his undergraduate work at Cornell University and received his medical doctorate from the State University of New York in Syracuse. Dr. Margolis completed his internship at Mount Sinai Hospital in New York City in general surgery and urologic surgical residencies. He specializes in all aspects of adult urology, with an emphasis on female pelvic health, stone disease, prostate health, erectile dysfunction, and urological cancer.