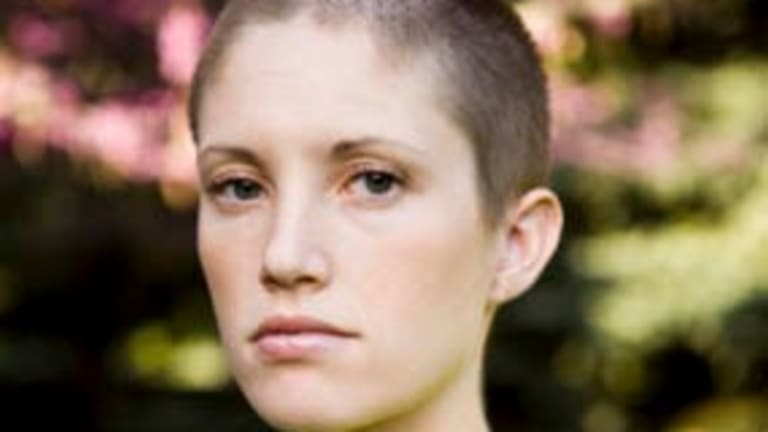 Ask the Doctor: Young Adults and Cancer
with karen M. Fasciano, PsyD Director of Young Adult Mental Health at Dana-Farber Cancer Institute
Young adults face unique emotional challenges in the wake of a cancer diagnosis. Now treatment centers are increasingly offering special resources and tools to help these patients cope with cancer.
First, which patients qualify as young adults for the purposes of your program at Dana-Farber/Brigham and Women's Cancer Center?
There have been a variety of age ranges proposed in defining the young adult population. Although we have not established specific age-range parameters, the program we have developed is used by patients mostly in the 18- to 34-years-old range. The cancer experience can both delay and accelerate adult development, so we understand that patients up to age 40 may benefit from what we offer. Currently, our program is based in adult (18 and older) medical oncology.
What are the unique psychosocial challenges that these patients face?
The biggest challenge for young adult patients is coping with the often-contradictory emotional challenges of a cancer diagnosis while also trying to move forward with normal young adult tasks. While the normative emotional demands of young adulthood include planning for the future, exploring independence and interdependence, forming intimate relationships, and family planning, the emotional demands of cancer often include isolation from peers and coping with vulnerability, dependence, and uncertainty. Body image struggles, as well as threats to fertility and sexual functioning, are also particularly difficult challenges for young adults with cancer. Cancer can change what young adults imagined their life would be like. These unwelcome changes can be both distressing and, for many, opportunities for enhanced adaptation and personal growth.
What should families and loved ones of young adults know about how they might be most effective in helping a young adult patient cope with cancer?
There is no right way to deal with cancer as a young adult. What is most important for families and friends is to communicate and ask. Be prepared that the same question may be answered differently from one day to another. Sometimes young adults need assistance or suggestions about what they feel or might need, but be advised that it's never a good idea to tell a young adult what it is he or she needs; instead work with that individual to find a solution.
What is Medicare Advantage
Medical Advantage or MA plan is a health plan provided by a private organization that partners with Medicare to offer healthcare services with their Medicare Parts A and B privileges.
What are young adults looking for when they seek out resources through your program?
Mostly, patients are looking for emotional support for coping with the cancer experience. This support takes many forms: for some it is help from a professional counselor; for others it is information about what is normal for them to feel; and for some it is meeting a peer who is going through the same experience.
What resources do you offer young adults to help them cope with these issues?
Knowing that each young adult is unique, we have tried to offer a variety of support experiences. We offer professional individual, group, family, and couples counseling for patients. In addition, we offer many educational programs to help strengthen existing emotional coping skills and promote the development of new skills. Furthermore, we offer opportunities for peer support, which includes meeting face to face with other patients as well as meeting other patients on our web-based social-networking site.
What role do social media and online resources play for young adults, and how have you integrated these tools into the young adult program?
Young adult culture includes high utilization of Internet and social-networking resources. A young adult program must provide some way to meet patients in this cultural setting. We have developed an innovative website that is aimed at creating a community for the young adult patients at Dana-Farber Cancer Institute (DFCI). The community offers individuals the opportunity to have a personal profile, share information about themselves, and connect with other patients who are being treated at DFCI. It offers a way for our program to advertise face-to-face groups and workshops. The site also has a self-help component where patients can learn about common emotional reactions to the cancer experience. Community members can use self-help modules to aid them in strengthening their skills in problem solving, communication, emotional coping, and maintaining a value-based identity despite delays in goals during cancer treatment. The website also has the capacity for video chats and sharing personal stories and creative expression. Patients have expressed that the site is a welcome addition to their comprehensive care at DFCI.
Karen Fasciano, PsyD,is a clinical psychologist and the director of Young Adult Mental Health at the Dana-Farber/Brigham and Women's Cancer Center. She has been working as a psychologist in oncology settings for more than 17 years. She is also an instructor at Harvard Medical School.