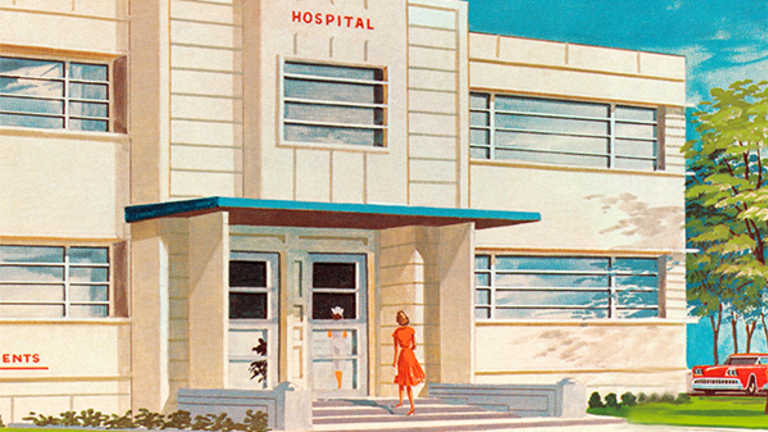 Ask the Doctor: Why Seek Out a Women's Health Center?
Ask the Doctor: Why Seek Out a Women's Health Center?
Ask the Doctor: Why Seek Out a Women's Health Center?
Chace/Joukowsky Professor and Chair, OB/GYN

Assistant Dean for Women's Health

Alpert School of Medicine, Brown University
Q. I have recently moved to a new city and am looking at my healthcare options. A friend suggested that I consider a women's health center. What are the benefits of seeking care at a women's health center?
A. First, let's look at what "women's health" really means. Women's health includes those diseases more common in women, including breast malignancies, lupus, and other autoimmune diseases; those with unique presentations in women, like cardiac disease; and those that are specific to women, like gynecologic malignancies. Each of these diseases requires that providers have relatively new and up-to-date knowledge to provide the most efficient and appropriate care for women.
Women's health centers come in all sizes and shapes to meet women's unique healthcare needs. They exist because of the growing scientific evidence on the importance of sex and gender differences in disease presentation, prevalence, and treatment throughout life.[1] The ideal "women's health center" is a multidisciplinary setting where women of all stages of life—from adolescence through old age—can receive the majority of their health and wellness care with a group of committed health professionals who both create new knowledge about optimal treatment for women through research and expand the public knowledge through advocacy and education for women themselves and their present and future health professionals.
Unfortunately, this ideal is not always met, and many practices that are in fact limited to single disciplines (such as internal medicine, OB/GYN, or family medicine) refer to themselves as women's health centers when they don't actually provide comprehensive services. While they might offer a woman-centered approach, which could have the value of more up-to-date knowledge about sex and gender differences, these practices are not what is intended by a "center" approach.
Full women's health centers ideally offer—either on-site or in close approximation or rapid referral status—internal medicine, including key subspecialties such as women's cardiology and women's gastroenterology; OB/GYN, including the key subspecialties of urogynecology, reproductive endocrinology, maternal/fetal medicine (high-risk obstetrics), adolescent medicine, family planning, and gynecologic oncology; surgical support, particularly for breast diseases and cancer; psychology and psychiatric services; and integrative medicine services relating to these areas of women's health.
In addition, comprehensive women's health centers will have an active education and advocacy program for women's health as well as ongoing research in areas of women's health. Without this multidisciplinary model, the benefits of a women's center approach to achieve the best possible care are unlikely. This was the concept behind the Health and Human Services designation of "Centers of Excellence in Women's Health," and those centers generally have achieved this collaborative model.
A new concept based on this idea is the Women's Cancer Program or Women's Cancer Center model[2] that combines multiple disciplines (gynecologic oncology, medical oncology, surgical oncology, and complementary and integrative medicine) to achieve maximal support and highly specialized care for women with cancer. These centers are relatively rare, but where available they may achieve a higher quality-of-life rating for patients and their families. Whether or not the overall outcomes for women improve in either the broad center model or the cancer-focused center will require careful longitudinal studies specifically restricted to tight definitions of "center." In the meantime there is no question that a women-focused, multidisciplinary, supportive program is desirable for many women and is likely to improve efficiency of treatment and quality of life.
Centers of Excellence in Women's Health
According to the U.S. Department of Health and Human Services office of Women's Health, there are 20 Centers of Excellence in Women's Health in academic health centers across the United States, which serve as demonstration models for the nation to provide innovative, comprehensive, and integrated healthcare systems for women. For more information visit www.womenshealth.gov/owh/multidisciplinary/coe/centers.
Boston University Medical Center

Boston, Massachusetts
Brown University/Women & Infants Hospital
Providence, Rhode Island
Harvard Medical School

Boston, Massachusetts
Indiana University School of Medicine<

Indianapolis, Indiana
Magee-Womens Hospital

Pittsburgh, Pennsylvania
MCP Hahnemann University (doing business as Drexel University)

Philadelphia, Pennsylvania
Oregon Health and Science University

Portland, Oregon
Tulane and Xavier Universities of Louisiana

New Orleans, Louisiana
University of Arizona

Tucson, Arizona
University of California, Los Angeles

Los Angeles, California
Universityof California, San Francisco

San Francisco, California
Universityof Illinois at Chicago
Chicago, Illinois
Universityof Minnesota

Minneapolis, Minnesota
University of Mississippi Medical Center

Jackson, Mississippi
University of Missouri

Kansas City, Missouri
Universityof Puerto Rico

San Juan, Puerto Rico
University of Texas Health Science Center

San Antonio, Texas
Universityof Wisconsin, Madison

Madison, Wisconsin
VirginiaCommonwealth University

Richmond, Virginia
West VirginiaUniversity Health Sciences Center

Morgantown, West Virginia
Refrences:
[1]. Institute of Medicine Committee on Understanding the Biology of Sex and Gender Differences. Exploring the Biological Contributions to Human Health: Does Sex Matter? Wizemann TM, Pardue ML, eds. Washington, D.C.: National Academy Press, 2001.
[2]. Granai CO. What matters matter? P values, H values, leadership and us. Obstetrics and Gynecology. 2003:102;393-96.