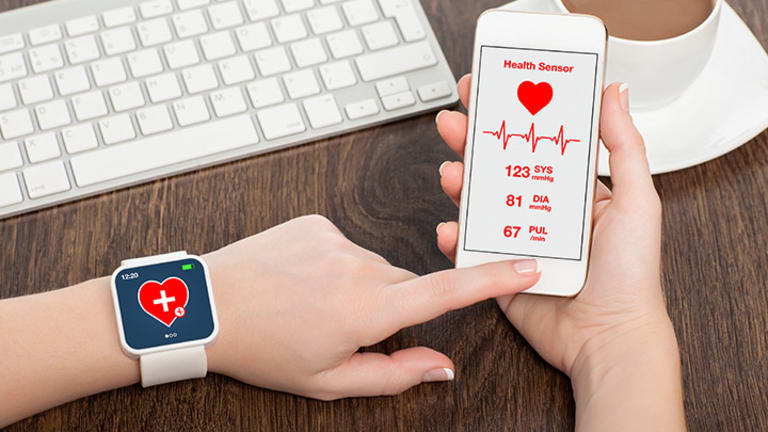 Asia-Pacific Countries Eager to Use Smartphones to Develop Mobile Health Service
Using video calls or smart applications, mHealth services enable patients to get in touch with the specialists.
Asia-Pacific Countries Eager to Use Smartphones to Develop mHealth Services
The exponential growth in the novel healthcare systems is battling with the globally increased geriatric population. The recently developed healthcare system, mobile health or mHealth is the most effective and globally accepted technology that aids patients across the world, especially in Asia-Pacific region. The mHealth term is commonly used regarding the use of mobile technologies such as mobile phones, tablet computers, and personal digital assistant (PDA) to gather data on health services and get access to healthcare information. mHealth also includes real-time monitoring of patients' vital signs, direct provision of healthcare facilities, and delivery of healthcare information to doctors, researchers, and patients. The increased use of mobile phones and smartphones has led to the boost of the mHealth market, particularly in the developing countries such as India. Moreover, the report published by Allied Market Research concludes that the Asia-pacific mHealth market is expected to register a CAGR of 35.8% in the period of 2015–2020.
Mobile Health Capabilities
The low-cost yet high-quality smartphones have changed the way of communication between patients and doctors. Using mHealth services is the result of medical device manufacturing companies teaming up with software companies. Mobile phones allow users or patients to set reminders of their doctor's appointments and diagnostic information and track their health data regarding heart rhythm and blood pressure. Moreover, smartphones can be used to raise health care awareness as the there are more than three billion mobile phone users in the Asia-Pacific region. The Alzheimer and schizophrenia patients are likely to forget their scheduled appointments and prescribed medications, which can become a matter of life and death. By means of text message or voicemail, such patients can get reminders and guidelines regarding the exact amount of medication dosages.
What is Medicare Advantage
Medical Advantage or MA plan is a health plan provided by a private organization that partners with Medicare to offer healthcare services with their Medicare Parts A and B privileges.
Several companies that provide medical devices are now developing a new type of diagnostic tests that can enable patients to perform routine lab exams from their home. Patients only need a small sample of blood, sweat, or urine and place into the small device that is connected to their smartphone. An application will then analyze the data and provide necessary results. For instance, researchers have developed a new smartphone that can accurately measure blood pressure by the press of the thumb. The device monitors the amount of force exerted on the sensor when the thumb is pressed, and the system converts the data in terms of blood pressure. Moreover, the smartphone can spot signs of hypertension­–the most common reason for stroke and other heart diseases–by analyzing the blood pressure. There are several cases when patients snap a picture of their injuries or ailments and send them to their physician who will provide advice and necessary medication. The use of telemedicine services has allowed doctors to remotely treat their patients, saving precious time. Telemedicine is highly observed in the regions of Southeast Asia, where in some villages doctors cannot reach in time to treat patients.
Asia Countries Taking Advantages Of mHealth Services
Recently, a study conducted in Kerala, India proved that mHealth services can be used to battle cardiovascular diseases (CVD). The research studied five patients and five doctors and provided them access to mobile throughout the study. It was concluded that the mHealth services have potential to improve health and lifestyle. Moreover, researchers believe that mHealth can be used to overcome geological barriers to optimize limited healthcare sources. In Japan, the researchers at the Kumamoto University and Tokyo Medical University proposed a new technology that can predict epilepsy before the patient has a seizure. They have created a sensor that can be worn near the heart to detect the nerve cell activities. The device sends warning to the connect smartphone to help patients prepare for the seizure by providing them time to put themselves in such places where they won't hurt themselves.
The increased popularity of telemedicine and availability of affordable smartphone has fueled the mHealth services in Asia, especially in Japan. Owing to rising geriatric population, Japan wants to expand the mHealth market to ease the burden of healthcare costs. Along with Japan, Tokyo has allowed patients to renew medical prescription via video calls and China's government has invested more than $64 billion into hospitals to improve electric health monitoring systems. In addition, the developing countries such as Indonesia and Malaysia are boosting the mHealth technologies that can give patients with low income a better access to healthcare-related information. The boomed use of smartphone and demand for improved healthcare facilities has opened infinite opportunities for mHealth companies. Thus, the healthcare, software, and IT companies should take advantage of this potential and expand the mHealth market in the countries in Asia-Pacific that are just waiting for low-cost mHealth services.