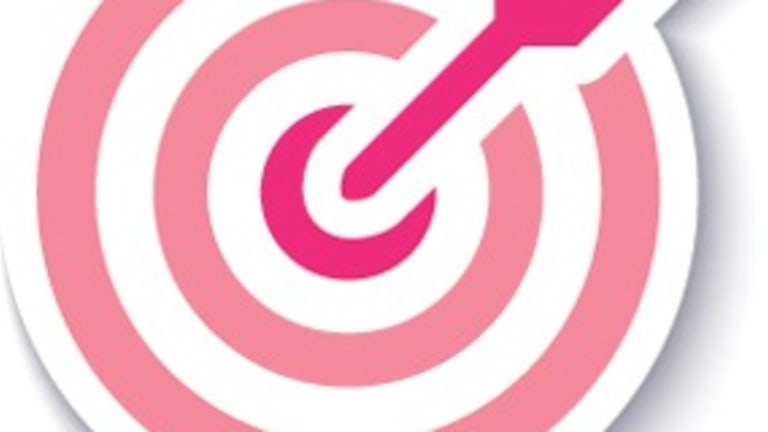 5 Things Women Should Know About Breast Cancer Brachytherapy
Early-stage breast cancer patients can benefit from knowing more about this type of radiation therapy.
Receiving a breast cancer diagnosis can be a shock. The initial period after hearing the news can be an overwhelming time, as you are pre­sented with details of the diagnosis and potential treatment plans.
The good news is that when breast cancer is diagnosed at an early stage, there are many possible treatments. In addition to a greater number of treatment options, early detection of breast cancer results in better quality of life during treat­ment and increased survival. With this in mind, it is imperative to edu­cate yourself about all options in order to select the best treatment for your specific diagnosis.
Many women with early-stage breast cancer are eligible for a variety of treatments, including a four- or five-day radiation treatment known as brachytherapy. Breast brachytherapy is a form of acceler­ated partial breast irradiation (APBI), which delivers a dose of radiation from within the breast. The benefits of this targeted approach to radia­tion delivery include reduced radia­tion exposure to healthy tissue, bet­ter cosmetic results, and fewer side effects. Additionally, brachytherapy will allow for more treatment op­tions in the event of a future recur­rence or new primary cancer.
Breast brachytherapy can be ben­eficial for women who meet the suit­ability guidelines (see sidebar "Are You a Candidate for Breast Brachy­therapy?"). Those patients who are candidates for breast brachytherapy may benefit from the following.
**Brachytherapy provides a targeted approach to breast cancer treatment.**With breast brachytherapy, radiation treats only the portions of the breast around where the tumor was before surgery (generally the lumpectomy cavity, plus one to two centimeters beyond the surgical edge). This minimizes unnecessary radiation to other parts of the body. The rationale behind breast brachytherapy is to intensify treatment to the area most at risk for recurrence, treating just the affected part of the breast to control the cancer, reduce side effects, and improve overall quality of life.
**Brachytherapy has a shorter treatment time than traditional radiation.**Brachytherapy is a four- or five-day treatment. One week of treatment instead of the traditional six weeks of full-breast radiation allows you to more quickly get back to your work, family, and friends. The shorter duration also benefits women who must travel long distances to the oncologist and those who might have other medical issues.
**Brachytherapy's convenience matches its efficacy and safety.**When you are presented with treatment options, take the time to consider all facets of each option. As you consider various types of radiation treatment, you'll want to consider not only convenience but also whether the treatment is as effective as it is convenient. Studies have found that brachytherapy is effective and shows extraordinarily low recurrence rates.2 Additionally, breast brachytherapy leads to significantly better cosmetic outcomes.3
**Brachytherapy treatment is coordinated and delivered by an extensive clinical team.**The delivery of brachytherapy requires a treatment team that includes a radiation oncologist, a medical physicist, radiation therapists, a radiation nurse, and, in some cases, a surgeon. The radiation oncologist is a physician who evaluates the patient and determines the appropriate therapy, including what area of the body to treat and how much radiation to deliver. Together with the medical physicist, the radiation oncologist determines what techniques to use to deliver the prescribed dose. The physicist then makes treatment calculations. The radiation therapists are specially trained technologists who may assist in the delivery of treatment. The radiation nurse provides information about the treatment and possible adverse reactions and helps manage care. Throughout the treatment process, this team is on your side, ensuring that you have exceptional support and care.
**Brachytherapy is positioned to become a standard of care for women with early-stage breast cancer who meet suitability guidelines.**Today 12 percent of breast cancers in the United States are treated with APBI; but as more research emerges with favorable results, not just excellent control of the tumor but the highest quality of life, APBI will become the treatment of choice for most women with early-stage breast cancer. It is safe and effective and reduces the burden that breast cancer treatment places on women and their families. Its growth in popularity will also mean that it will become more widely available so that women who want it will be able to select it.If you are facing a breast cancer diagnosis, empower yourself by learning all you can about the diagnosis and potential treatment options. Seek out different opinions from various doctors and educate yourself so that you can make informed decisions and take the course of your treatment into your own hands.
Are You A Candidate For Breast Brachytherapy?
Dr. Kuske evaluates patients' suitability for breast brachytherapy using the following guidelines.
What is Medicare Advantage
Medical Advantage or MA plan is a health plan provided by a private organization that partners with Medicare to offer healthcare services with their Medicare Parts A and B privileges.
A diagnosis of invasive breast cancer or ductal carcinoma in situ (DCIS), 3 centimeters or smaller in size
Node negative or no more than three positive lymph nodes of the armpit area (axilla) (for patients with three or fewer positive nodes, we insist that the tumor has not penetrated the capsule of a lymph node [extranodal extension]; we believe that patients with more than three nodes involved, or with extranodal extension, should consider comprehensive external beam radiation therapy to the breast and lymph node areas instead of brachytherapy)
Clear surgical margins of at least 1 millimeter
Unicentric breast cancer (no other areas of the breast with cancer)
A negative pregnancy test or no possibility of pregnancy
A time interval of no more than six weeks from lumpectomy or re-excision surgery, or breast ultrasound or CT evidence for a clear lumpectomy cavity edge for target volume definition
Additional Information about Breast Brachytherapy
Research related to breast brachytherapy is ongoing. For more information about this therapy, visit the following websites.
Brachytherapy Resource: The BCX Project
Fewer than 1 in 10 women diagnosed with breast cancer—just 7 percent—say that their doctor discussed brachytherapy with them.1 The BC5 Project is filling this gap in knowledge by educating women about their treatment choices. To learn more about brachytherapy and breast cancer options, visit bc5project.com
References
Based on a BC5 Project survey of 100 women diagnosed with breast cancer. Fielded September 23 to September 27, 2013.
A Phase II RTOG trial with 12.5 years of follow-up. This is particularly meaningful given that the study included patients with high-risk factors for recurrence, including grade 3 tumors and patients under 50 years of age.
A randomized European trial with more than 10 years of follow-up showed equivalent local control and significantly better cosmetic outcomes for breast brachytherapy.