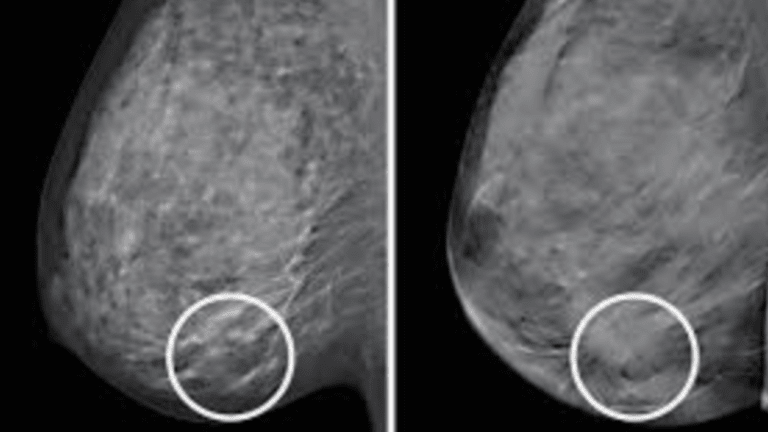 3D Breast-Imaging Technique May Reduce Unnecessary Biopsies
Take Steps to Ensure You Get a High-Quality Mammogram
by Dr. Elizabeth Chabner M.D. and C.H. Weaver M.D. 9/2020
For most women, making a mam­mogram appointment is about as fun as scheduling a root canal. The annual diagnostic test beginning at age 40 (or earlier, depending on your medical history and the advice of your physician) takes time out of your day and can be uncomfortable. And once you have the test, you can look forward to at least 24 hours of anxiety awaiting the results.
First, take a deep breath. Fewer than four screening mammograms out of every 1,000 lead to a cancer diagnosis. Early detection of a tumor is key to recovery. In fact, women di­agnosed with early-stage breast can­cer or pre-invasive breast cancer re­ceiving proper treatment have much greater odds of being cured.
Here is what you can do to make sure that you receive a high-quality mammogram.
Go to an established facility. Not all machines produce the same quality—some are old and give poor images. Ask about the age and the quality of the machine. Request to see the certificate from the federal Food and Drug Administration that ensures the facility meets high stan­dards of safety and quality.
Is there a doctor in the house? Ask if a radiologist is accessible. Having one available by phone helps speed up decisions to take either more views or views of different magnifications.
Ask around. Ask your friends and read reviews. Know who is in the mammogram room with you and write down their names just in case.
Be a repeat customer. If you are satisfied with the facility, go there on a regular basis so that your mammo­grams can easily be compared from year to year.
Bring pictures. If you are go­ing to a new facility, bring your old mammograms (or have them sent) and/or a list of the dates and places of previous mammograms, biopsies, or other breast treatments you have had.
Be aware of timing. Avoid the week right before your period, as your breasts can be tender and swol­len. Timing the mammogram for a couple of days into or immediately after your period is best.
Keep the lines of communica­tion open. If you felt a new lump, have a tender area, or have bleeding or discharge from your nipple, tell the doctor. Talk about any new or recurring medical problems you or your family members may have en­countered in the interim.
Come clean. Arrive at the radi­ology center with clean skin, par­ticularly breasts and armpits. Do not apply deodorant, antiperspirant, powder, or lotion, as these contain substances that can interfere with the reading.
Say no to the dress. Wear pants or a skirt to your mammogram so that you can have your bottom half covered and only your top exposed. The facility will provide a gown to cover your breasts.
Be a patient patient. There is often waiting time before they call you in to change for the exam; the mammogram it­self takes only about 20 minutes.
Expect a little discomfort. To get a high-quality picture, it is necessary to flat­ten the breasts. The technologist places the breast on the machine's lower plate, then the upper plate is lowered to com­press the breast for a few seconds while the picture is taken. Count to five, and it will be over.
Wait for the verdict. By law, mammo­gram results must be shared with the pa­tient either through a phone call or writ­ten letter sent to her home. If you do not hear from your doctor within 10 days, call the facility.
Do not panic if you have to come back. Being called back occurs often. It usually means an additional image or an ultrasound is needed. This is more com­mon for first-time mammograms and then before menopause. Fewer than 10 percent of women who are called back are found to have breast cancer.
What is Medicare Advantage
Medical Advantage or MA plan is a health plan provided by a private organization that partners with Medicare to offer healthcare services with their Medicare Parts A and B privileges.
Elizabeth Chabner Thompson, MD, MPH*, is a radiation oncologist, patient advocate, and medical entrepreneur. She earned her medical degree from Johns Hopkins University School of Medicine and her master of public health degree from Harvard University. As founder of BFFL Co, she develops products that improve the patient experience before, during, and after hospitalization in a way that preserves dignity and enhances recovery, including the Elizabeth Pink Surgical Bra.® Dr. Thompson is active in the Harvard School of Public Health Leadership Council, Johns Hopkins University Medical School Alumni Council, and Mt. Sinai Dubin Breast Center Advisory Board.
Reference: