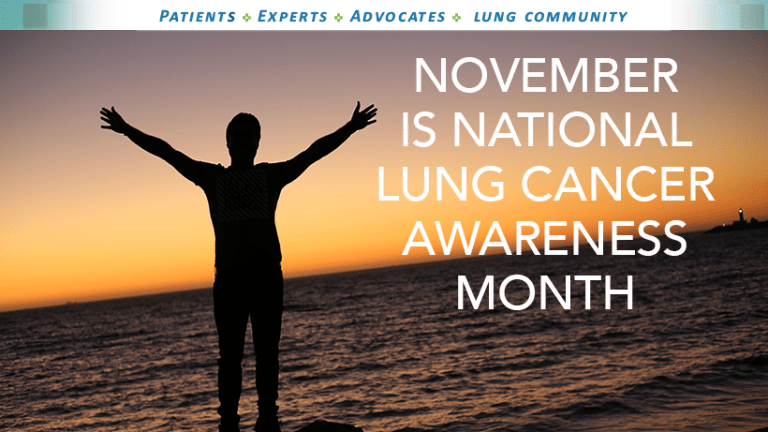 2022 Has Seen Significant Advances in the Management of Lung Cancer
Learn the latest advances in lung cancer treatment, support and community resources
November is Lung Cancer Awareness Month -Update on Lung Cancer
The month of November brings lung cancer into focus. Over the past few years great strides have been made in the treatment of non small cell lung cancer in particular  due to the advancement of precision cancer medicines, immunotherapy and genomic testing.
Lung cancer does however remain the second most common cancer in women (behind breast cancer) and also the second most common in men (behind prostate cancer). In 2022 there will be approximately 225,000 individuals diagnosed with lung cancer in the United States.
Staying informed with the latest news on the prevention, screening of high risk individuals, and treatment advances are all important in order to reduce the risk of developing lung cancer and ensure optimal care and achieve the best possible outcomes.
Featured This Month on CancerConnect
Mesothelioma Resource Center
Receive Our Lung Newsletter- The CancerConnect Lung Cancer Newsletter provides timely updates for the recent advances in the management of lung cancer. Join the Lung Cancer Support & Information Community
Ask The Experts About Lung Cancer
CancerConnect and the Personalized Medicine Foundation partnered with Lung cancer experts from Dana Farber Cancer Institute and the University of Pennsylvania to provide individuals the opportunity to engage with lung cancer experts. David M. Jackman, M.D, and Dr. Charu Aggarwal M.D. answered questions and relayed important information about lung cancer.
Our Favorite Advocacy Organizations & Cancer Resources
CancerConnect Lung Cancer Community provides a community where lung cancer patients and their caregivers can exchange information and get support and inspiration.
Reference:
American Cancer Society. Cancer Facts and Figures 2022. Available here. (Accessed September 2022).