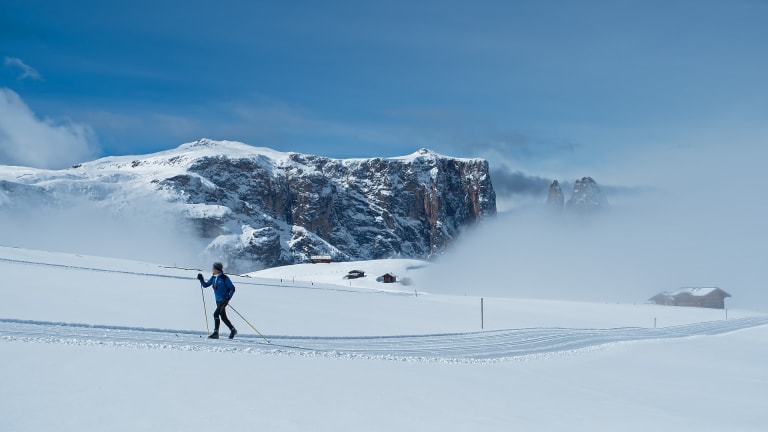 Winter Fitness
Stay fit through wind, sleet, rain, and snow.
The days are shorter and colder and the couch is cozy and inviting, but winter is no time to fall off the fitness wagon. Exercise is critical for your physical fitness and your emotional wellbeing. It can be hard to motivate for cold-weather exercise, but if you head outside for your daily dose of movement, your head and heart will thank you.Follow these tips to maintain your fitness routine through the winter and you'll feel energized, healthy, and strong—not to mention a little smug when swimsuit season rolls around.
1. Have a plan. We all fall into routines and ruts. The start of a new season is an excellent time to sit down and create a new fitness plan. You may have to adapt your routine because of weather or lack of daylight. If you spend your summer months running and biking outdoors, you might need to incorporate some indoor options for the winter, such as the treadmill or Spin classes. Create a plan that feels fun so that you'll be more likely to follow through.
2. Enlist support. Winter can feel long and depressing for many of us. It's easy to abandon our fitness program, especially if we don't have any support. Find an exercise partner or hire a personal trainer. At the very least, make an arrangement with an "accountability partner" and check in on a regular basis. You may even consider joining a group or a club that meets on a regular basis.
3. Get outside. Winter does not mean that we have to move all of our workouts indoors. Sure, we may choose more indoor activities and the gym is a wonderful option on particularly frigid days—but it's still important to get outside and enjoy fresh air and sunshine. Make a point of continuing to spend time outdoors. Just remember that you'll still need sunscreen and water.
4. Invest in appropriate gear. If you're going to exercise outdoors in winter, be prepared for the conditions. Dress in warm, wicking layers. Be sure to have windproof and waterproof jackets for inclement weather. If you choose to walk, run, or cycle on snowy, icy roads, be sure to invest in the appropriate footwear or tires to prevent disastrous spills. There are several products on the market that provide traction for icy roads and trails.
5. Get sporty. Winter sports are a great way to build fitness while having fun. This could be an opportunity to take up a new sport that provides the same cardiovascular benefits as some of your summer sports. Try snowshoeing or cross-country skiing for a workout that's fun and challenging.
6. Know when to say when. Face it—some winter days are cold, wet, and miserable. Those are the days to take it inside to the gym or take a rest. Be gentle with yourself. Sit on the couch with a good book and a cup of tea—your body needs rest days. The storm will pass, the sun will come out, and you'll be ready to strap on those snowshoes and head back outside!