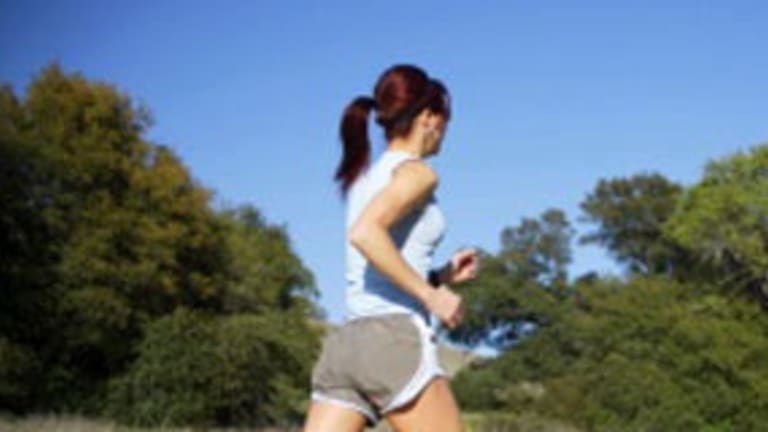 Joggers Live Longer
Study shows that jogging increases life expectancy.
Want to live longer? Make jogging a regular habit. The results of a recent study indicate that regular jogging can increase life expectancy by nearly six years.
What's more—you don't need to be particularly athletic or aggressive to reap the benefits. The researchers found that one to two-and-a-half hours of jogging per week at a slow or average pace delivered the optimal benefits for longevity.
The researchers used data from a long-term population study that began in 1976 and included 20,000 people aged 20 to 93.  For this study, the researchers compared mortality of joggers and non-joggers. They asked 1,116 male joggers and 762 female joggers about their jogging routine, including their pace and the amount of time spent jogging per week.
Over the course of the 35-year follow-up period, 10,159 non-joggers and 122 joggers died. The results indicated that the risk of death was reduced by 44 percent for joggers compared to non-joggers. The researchers found that female joggers have a 5.6-year increased life expectancy compared to their non-jogging counterparts and male joggers have a 6.2-year increase.
The researchers noted that the jogging need only be moderate—not extreme—to provide a benefit. In other words, instead of running fast and hard, aim to jog at a pace that allows you to carry on a conversation and become only a little bit breathless.
What is Medicare Advantage
Medical Advantage or MA plan is a health plan provided by a private organization that partners with Medicare to offer healthcare services with their Medicare Parts A and B privileges.
Jogging provides a number of health benefits that might contribute to the increased life expectancy:
Improves oxygen uptake
Improves cholesterol profiles (raises the "good" cholesterol and lowers the "bad")
Reduces blood pressure
Improves heart function
Improves bone density
Reduces inflammation
Prevents obesity
Improves psychological wellbeing
If you're looking for a fitness regimen that will help you maintain a healthy weight, feel great, and improve your lifespan, jogging is an excellent choice. It's as simple as lacing up your shoes and walking out the door. Remember, you don't need to win any speed awards. Find a slow, steady pace and jog your way to health and longevity.
Reference:
Schnohr P. Jogging: Healthy or hazard? Presented at EuroPRevent2012, the annual meeting of the European Association for Cardiovascular Prevention and Rehabilitation (EACPR), a registered branch of the European Society of Cardiology (ESC). May 5, 2012. Dublin, Ireland. #523