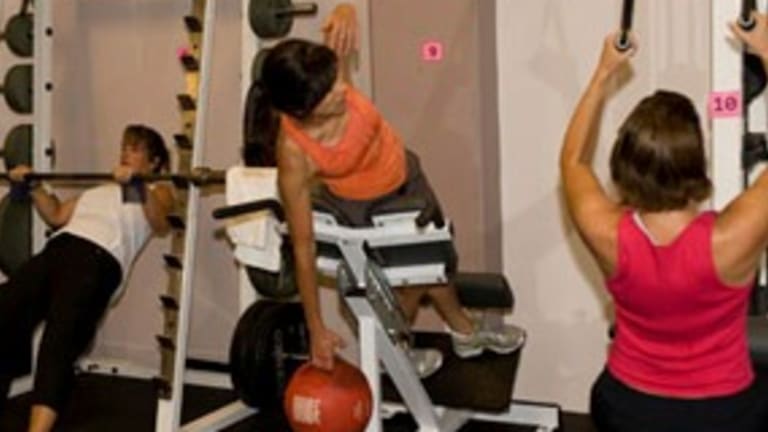 Hot New Fitness Trends
Infuse new life into your workout with these new trends.
Fitness trends come and go, but exercise is never out of fashion. The leotards, headbands, and step benches of the 80s faded to a distant memory when spin bikes and kickboxing hit the scene. Now, some new trends are stealing the fitness spotlight. If you're tired of your same old workout routine, consider trying one of these new methods for fitness and fun.
Piloxing
Piloxing combines Pilates and boxing into a fat burning, muscle sculpting interval workout. Fast becoming a favorite of Hollywood celebs, Piloxing is a fun and challenging workout that blends the power and agility of boxing with the sculpting and flexibility of Pilates. Fans of the method rave about the combination of power and femininity it provides, resulting in feminine curves balanced with toned muscles.
If you try it, expect kicks, air punches, core exercises, weighted gloves and much more. And expect to be exhausted!
R.I.P.P.E.D.
R.I.P.P.E.D. stands for Resistance, Intervals, Power, Plyometrics**, E**ndurance, and Diet. This is a total body, high intensity program that utilizes free weights, resistance, and body weight. Classes include high-intensity music and a variety of challenging exercises that are designed to build strength and fitness.
Tabata
Do You Have the Perfect Nose?
The British Association of Aesthetic Plastic Surgeons (BAAPS) regularly releases an annual audit, and the figures from 2018 showed that some 28,000 procedures took place in 2018.
Dr. Izumi Tabata and a team of researchers from the National Institute of Fitness and Sports in Tokyo developed the Tabata protocol, a type of high intensity interval training.
A Tabata workout (also called a Tabata sequence) is an interval training cycle of 20 seconds of maximum intensity exercise, followed by 10 seconds of rest, repeated without pause 8 times for a total of four minutes. Four minute may not sound like long, but when you're doing a Tabata sequence, it can feel like an eternity. Fitness instructors worldwide are incorporating Tabata sequences into their classes because they work. Try it and you'll discover the power of intensity and the eternity of four minutes.
Aerojump
Aerojump is the brainchild of former professional boxer Michael Olajide Jr. The class incorporates a specially designed poly-nylon jump rope called the "Rainmaker" (because you will sweat) and includes a variety of challenging, intense jump rope moves that will build strength and cardiovascular fitness.
Aerojump is not for the faint of heart—one 45-minute class can burn upwards of 1,200 calories. In fact, Olajide says that the class burns more calories than any other workout on earth.
The Bar Method
The Bar Method is a low-impact exercise system that uses isometrics to create long, lean, sculpted muscles. The Bar Method is a one-hour total-body workout. The method uses hand weights, push-ups, and a ballet barre to target all major muscle groups. Expect intense leg, seat, and abdominal work. The Bar Method looks low impact, but you'll sweat and shake as you feel your muscles working.
Fans of the Bar Method rave about their sculpted arms, flat abs, lifted rear ends, and improved posture. Look for a specialized Bar Method studio in your area.