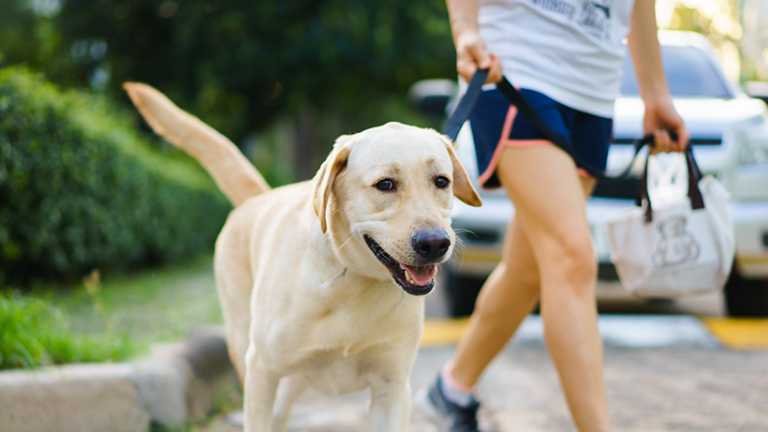 101 Ways to Exercise – Without Going to the Gym
Exercise is the wonder drug of modern medicine.
101 Ways to Exercise – Without Going to the Gym
by Laurie Wertich
It is a critical component of almost every aspect of our health and well-being. It protects against cardiovascular disease, diabetes, cancer, and more. It helps us stay youthful, energetic, and slim. It is a fabulous stress management tool. It will even help us sleep better. So, why do most of us dread it?
Unfortunately, exercise is often equated with noisy gyms and tedious hours logged on the treadmill. But it doesn't have to be that way. Change your perception of what constitutes exercise, and you may find that it can be a large and fun part of your life. The trick? Just don't call it exercise.
Here are 101 ways to incorporate movement into your life through chores, play, sports, socializing, and more (and none of them involves a visit to the gym).
Channel Chores into Fitness
Face it: we all have our chore list. The good news? Many of those chores will pay off in the form of a calorie deficit. Tackle those to-dos and check exercise off your list at the same time.
Wash your car.
Mow the lawn—bonus points if you use a push mower!
Wash the windows.
Vacuum, dust, and scrub that tub.
Rake leaves.
Have a garage sale.
Do the laundry—bonus points if this involves a clothesline and multiple trips up and down stairs!
Go grocery shopping—bonus points if you go on your bike or park at the far side of the lot!
Paint a room.
Walk the dog.
Work in the yard or garden.
Clean out the attic, shed, or basement.
Build a fence.
Power-wash your deck or the exterior of your home.
Rearrange the furniture.
Play!
Kids or no kids, incorporate a little play into your life and you'll be having too much fun to realize how many calories you're burning.
Take the kids to the park—and actually play with them.
Play laser tag.
Play paintball.
Have a water fight.
Fly a kite.
Play Frisbee.
Hula-hoop it up.
Play miniature golf.
Play hopscotch.
Jump rope.
Swim and play at the pool.
Play tag or Capture the Flag.
Jump in a bounce house.
Tackle a climbing wall.
Play catch.
Go on a scavenger hunt.
Spend the day at an amusement park or water park.
Play croquet.
Go sledding.
Build a snow fort.
Have a snowball fight.
Play hide and seek.
Run through the sprinklers.
Get Sporty
Find an activity or a sport you love. Did you play soccer in high school? Join a local adult club and try it again. Do you have a friend who loves to play tennis? Ask her to help you learn. At the end of the day, you'll be engaging in the activity because it brings you joy—exercise will be the icing on the cake.
Go for a hike.
Try mountain biking.
Play tennis.
Try windsurfing.
Play hockey.
Go kayaking.
Try surfing.
Go SCUBA diving.
Paddle a canoe.
Try inline-skating.
Go downhill skiing.
Try snowboarding.
Play soccer.
Join a softball team.
Shoot some hoops.
Play volleyball.
Play badminton.
Try lacrosse.
Try ultimate Frisbee.
Try stand-up paddle boarding.
Learn sculling.
Try water polo.
Learn how to fence.
Play racquetball.
Go cross-country skiing.
Play 18 holes of golf—bonus if you walk instead of ride in the cart!
Go water-skiing.
Take a bike ride around your neighborhood.
Join a roller derby team.
Go fishing.

69.Try snowmobiling.
Maximize Your Daily Habits
Change a few daily habits to incorporate movement into your life. Who needs a gym membership?
Take the stairs instead of the elevator.
Walk or bike to work.
Park farther away from your office.
Get off the bus or subway a few stops early.
Trade your chair for a fitness ball.
Walk to lunch.
Skip the e-mail—walk down the hall to talk with a co-worker.
Walk or ride a bike to run errands.
When traveling through airports, walk to your gate rather than ride the tram.
Be a Social Butterfly
Incorporate movement into your social life. Social gatherings, events, entertaining, and nights out on the town can be a calorie-burning extravaganza of fun.
79.. Go dancing.
Volunteer to help at a community event.
Join a local running, walking, or biking group.
Go bowling.
Organize a day on the river with friends—rafting, canoeing, or kayaking.
Hit the batting cages.
Volunteer in a community garden.
Walk around the zoo or a museum.
Go sightseeing on foot.
Attend a picnic or barbeque at a local park.
Take dance lessons.
Take a historical walking tour in your favorite city.
Host a party—bonus points if it's a kids' party!
Attend a sporting event in a stadium with lots of stairs.
Coach a local sports team.
Help build homes with Habitat for Humanity.
Volunteer in a soup kitchen.
Take part in a community cleanup activity.
Volunteer to walk dogs at the local animal shelter.
Plan a progressive dinner with friends in the neighborhood.
Throw a neighborhood block party, complete with games and events.
Ditch the designated driver and walk instead.
Host a game night.
It doesn't matter what you do—just get moving! In other words, don't look at it as exercise. Focus on fun, frequency, and variety, and let the calorie burning and the strength that result be just a happy byproduct.