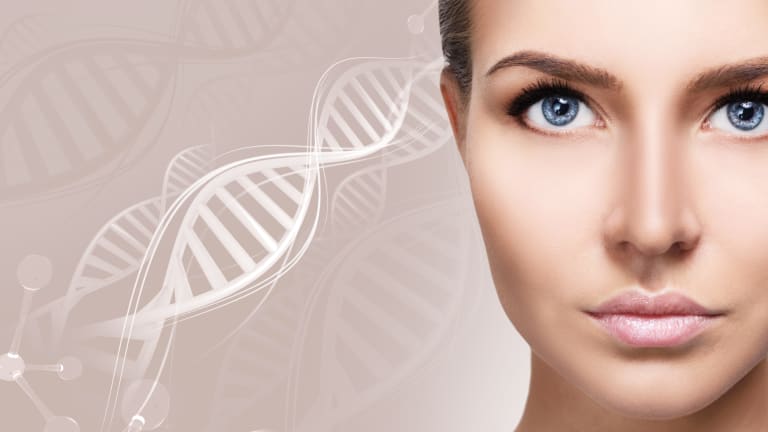 Three Misconceptions About Stem Cell Therapy From an Insider
What are the misconceptions regarding stem cell therapy?
by Dr. Ernst Von Schwarz, Medically Reviewed by Dr. C.H. Weaver M.D. 5/2022
Stem cell therapy has evolved over the last two decades as one of the most promising advances in modern medicine.1 This is based on initial basic research studies demonstrating the successful transplantation of embryonic cells and stem cells into host tissues in experimental animals which did survive for several months, and also improved organ function (such as the strength of the heart after experimentally induced heart attacks as shown by our group).2,3
After that, initial clinical studies were performed, especially in patients with heart disease which all demonstrated benefits from stem cell injection with regard to improved outcomes.4 Others have shown initial improvements of motion skills in patients with Parkinson's disease and other neurodegenerative conditions.5
While still considered experimental in nature, stem cell therapy was only performed in the US within the frame of clinical studies. At the same time, however, many US athletes went abroad for stem cell injection (such as Kobe Bryant who traveled to Germany for joint therapy) and some Hollywood celebrities went to countries such as Panama to get stem cell injections for anti-aging purposes.6 Nowadays, stem cell therapy is performed all over the US in different forms for different conditions, with impressive though mainly anecdotal results.
There are, however, certain issues to be considered as misconceptions about stem cell therapy:
1. Stem cell therapy is approved and widely recommended.
The truth is that stem cell therapy is not FDA approved in the US for any condition at the current time - with the exception of stem cell transplantation for certain forms of blood cancer such as lymphomas. The reason why the FDA has not approved any stem cell therapies is based on the lack of large-scale study data from randomized, placebo-controlled clinical trials. Even though studies that were published demonstrated overall promising results of stem cell injections, there is no general agreement with regard to the type of stem cells used, the route of administration, the amount, or the need for repeated therapies. Moreover, study designs differ regarding patient cohorts, conditions treated, and outcome measures, so that no widespread recommendations can be extrapolated based on published data, so far.
In order to get FDA approval, many more clinical studies are required with hundreds if not thousands of patients under systematic and well-controlled, reproducible conditions. These kind of studies would cost a lot of money, approximately 100 million dollars, which is difficult to perform since there is no industrial support such as big pharma supporting these ideas. At the current time, we depend on small-scale study data and further research is required.
2. Stem cell therapy cures diseases.
In contrast to some advertisement from companies trying to sell stem cell therapies, there is no cure of any diseases using stem cell therapy (again, with the above exception in cancer patient suing stem cell transplantation, which is a different entity). Stem cells have shown to have anti-inflammatory properties, can improve circulation by inducing angiogenesis (the creation of new blood vessels which then can improve tissue perfusion), and potentially some degree of regeneration of damaged tissue (even though some researchers believe that stem cells improve more the healthy tissue by paracrine effects rather than directly repairing damage).7 As such, several scientists have demonstrated improved clinical outcomes using stem cell therapies for example in patients with congestive heart failure with alleviation of symptoms and increased cardiac capacity - but no cure of the underlying conditions.8
3. All stem cell therapies are the same.
There is no generalized "one fits all concept" in medicine. In contrast, evidence-based medicine has taught us that therapies need to be individualized based on the patients' condition, co-morbidities, medications used, age, and symptoms. Even though stem cells have pluripotency, meaning they are able to develop into any tissue within their environmental requirements, it is unknown at the current time if an injection to treat someone's knee arthritis should be the same as treating someone with Lou Gehrig's disease by using an intrathecal injection or as treating a patient with intractable angina due to severe coronary artery disease, with regard of the stem cell type, dosage, administration or recurrence of treatments.
Furthermore, stem cells derived from the patient (autologous) are different than stem cells derived form donors (allogenic). While autologous cells from a bone marrow aspirate – as an example – can easily be re-injected into the same patient (as long as the cells are isolated but not manipulated), cells from donors such as cord blood cells or Wharton's jelly represent foreign products that theoretically could induce an immune reaction in the recipient (even though this has not been proven to represent a clinical problem, so far).
On the other hand, cells derived from cord blood appear to be much more potent than bone marrow or adipose tissue derived cells from an older adult. Stem cells are lost in quantity and in quality with increasing age. There are hardly any study data available comparing different types or origins of stem cells for any condition at the current time.
In summary, there are many unknowns and risks with regard to stem cell therapies. On one hand, stem cells have an enormous potential to provide adjunctive help for the management of many diseases, in particular those caused by acute injuries and those caused by degeneration with increased age (heart, brain, skin, joints, among others). On the other hand, stem cell tourism has become a worldwide phenomenon with lack of any qualitative oversight. Patients who are in desperate need for additional therapies in case of incurable diseases are oftentimes persuaded to spend a lot of money and unknown risks undergoing unapproved therapies in places without any scientific reputation, quality control, or outcome analyses.
Stem cell therapy does represent the future of modern medicine, but it is our task as physicians and researchers involved in stem cell research 1) to increase awareness about the potential risks undergoing unproven therapies through education in order to reduce misinformation,9 and 2) to conduct more controlled clinical trials to evaluate the true efficacy and potential of regenerative therapies.
References: